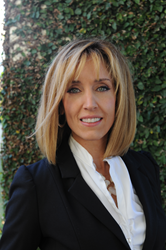 Tampa Bay, Fla. (PRWEB) August 22, 2017
Surveys reveal that 51% of consumers cite online retail as their preferred way to shop, and 80% have shopped online in the past month.(1) Yet 28% of small businesses do not have a website; and among those who do, 74% do not have eCommerce.(2) Chargebacks911, a leading dispute mitigation and loss prevention firm, maintains that an eCommerce-enabled website is vital to business growth, advising entrepreneurs to explore affordable solutions from providers such as Shopify while also taking proactive steps to protect their online revenue from fraud and regulatory risks.
Though 42% of small-business owners claim the Internet doesn't significantly impact their sales,(2) Census Bureau data reveals that online sales are growing five times faster than retail in general. U.S. eCommerce sales totaled nearly $395 billion in 2016, an increase of 15.1% over the previous year, compared to just 2.9% growth for the retail industry as a whole.(3) While some entrepreneurs may cite the perceived challenges or costs of creating a web presence, Chargebacks911 says cost-effective turnkey services are changing the game.
"Rapidly growing eCommerce sales bear out consumers' preference for online shopping, which is why businesses that don't have a website or eCommerce platform are at a significant disadvantage," explained Monica Eaton-Cardone, co-founder and Chief Operating Officer (COO) of Chargebacks911. "There's no reason for merchants to ignore such a massive audience or miss out on their share of online dollars when providers like Shopify offer simple, secure and affordable eCommerce solutions."
Though some entrepreneurs use Amazon, eBay or Etsy as their internet storefront, Eaton-Cardone notes that these online marketplaces have an inherently high level of competition from other sellers and offer little opportunity for branding. With Shopify, users can choose their own domain name, quickly create and customize a website, and securely accept transactions made in store, online or via mobile devices. The effectiveness of this comprehensive approach to eCommerce is reflected in Shopify's growing popularity; the company's platform now supports over 500,000 merchants and 131 million consumers.(4)
"Foregoing a web presence is not an option for those looking to grow their business. It doesn't have to be expensive or complicated to create a branded, eCommerce-enabled website," asserted Eaton-Cardone. "One extra sale per month will often cover the costs of basic service through a provider like Shopify, so anything over and above that is profit. And given the expense of new customer acquisition, the ability to leverage paid-on-performance advertising is huge. But to maximize online growth and profitability, merchants must keep pace with a shifting payment landscape, changing operating standards, and evolving consumer demands and behaviors—all while mitigating fraud and risk."
Eaton-Cardone encourages merchants to explore Shopify, Amazon, eBay and other turnkey online-marketplace solutions as a cost-effective way to outsource their marketing requirements, but also emphasizes the critical importance of managing security and risk. She advises merchants to partner with providers that are Level-1 certified for Payment Card Industry Data Security Standard (PCI DSS) compliance, and to implement efficient chargeback management and proactive dispute resolution to preserve and recover revenue. In addition, she cautions against making snap decisions that can inadvertently lead to more chargebacks and increased regulatory liability.
"Merchants who experience refund fraud might be tempted to halt all refunds, but this can damage a company's reputation and drive consumers to file chargebacks instead—resulting in fewer sales and higher costs," warned Eaton-Cardone. "Online retailers must focus on protecting and educating themselves, and should seek partners with expertise in preventing fraud and reducing regulatory risks. The most profitable companies understand that sustainable success depends on an optimal balance of risk and revenue, so the key is to address both profit risk and regulatory risk while continuously working to expand your customer base and increase sales."
Chargebacks911 is dedicated to educating and supporting eCommerce merchants with services designed to optimize profits, minimize chargebacks and combat fraud. To that end, Monica Eaton-Cardone and her team will be participating in a number of upcoming industry events, including Retail Risk—New York, the Tech Leaders Summit in London and the IATA World Financial Symposium in Dublin. For details on Chargebacks911's comprehensive risk management solutions, informative articles and other merchant resources, visit https://chargebacks911.com.
About Chargebacks911:
Founded in 2011, Chargebacks911 is the first global company fully dedicated to mitigating chargeback risk and eliminating chargeback fraud. As industry-leading innovators, Chargebacks911 is credited with developing the most effective strategies for helping merchants maximize revenue and fight fraud in a variety of industries, including e-commerce, retail, digital and travel. The company's innovative solutions and exemplary customer service has earned a vast array of prestigious awards and honors, including the Customer's Choice Best Chargeback Management award from the CNP Expo and the Best Industry Solution award from Airline Information.
Chargebacks911's unparalleled category experience and ISD™ technology quickly identifies the true source of chargebacks, recovers lost revenue, mediates disputes, safeguards the merchants' reputation, monitors transactions 24/7 and helps proactively prevent future fraud. A division of Global Risk Technologies, Chargebacks911 is headquartered in Tampa Bay, Florida, with offices throughout North America, Europe and Asia. To learn more about Chargebacks911, visit https://chargebacks911.com or call 877.634.9808.
1. Wallace, Tracey and BigCommerce. Omni-Channel Retail in 2017: What Brands Need to Know and Modern Consumer Shopping Habits; June 6, 2016. bigcommerce.com/blog/omni-channel-retail/
2. SurePayroll. "Many Small Businesses Don't Have or Need a Website"; The SurePayroll Small Business Scorecard; May 24, 2016. surepayroll.com/resources/blog/may-2016-scorecard
3. U.S. Census Bureau. "Quarterly Retail E-Commerce Sales: 4th Quarter 2016"; report published February 17, 2017. www2.census.gov/retail/releases/historical/ecomm/16q4.pdf
4. Etherington, Darrell. "Shopify Beats on Big Revenue Jump as It Crosses 500K Merchants"; TechCrunch; August 1, 2017. techcrunch.com/2017/08/01/shopify-beats-on-big-revenue-jump-as-it-crosses-500k-merchants/