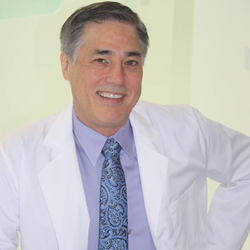 San Antonio, TX (PRWEB) August 22, 2017
At a time when 120 million people in the U.S. are without dental insurance, the lure of dental tourism—the practice of combining an inexpensive vacation with obtaining dental work abroad—can be incredibly tempting. A dental tourist can save anywhere from 60 to 80 percent on dental treatments.1 As an example, a simple dental filling can cost around $400 in the U.S., whereas a dental patient travelling to India can obtain the same treatment for just $30–$40. Teeth whitening—a procedure in high demand these days—can be had in India for $100, compared with $2,300 in the U.S. But according to CDA, trading quality for price is often accompanied by serious risk.
To start with, there are complex dental procedures—such as root canals—that require follow-up work or time to heal and settle between treatments. Return visits can be costly and can seriously mitigate any possible savings.2 Add to that the fact that there can be complications that require corrective action, and such savings disappear altogether.
Another factor is that the only way to truly evaluate a dental clinic for oneself is to pay it a visit, up close and personal.
"For dental work—especially cosmetic dentistry—you really need to be able to investigate your potential dentist and staff personally," said John Moore, DDS, a leading U.S.-based cosmetic dental specialist. "This may require several repeat visits. Add to that the fact that follow-up visits may be required in addition to the original work, or that you may need to go back for corrective work, and you can see that you incur far less risk in staying within the U.S., and that in the end you actually spend less money."
Fifty percent of Dr. Moore's practice is repairing other practitioners' botched cosmetic dental work, so he's seen his fair share of sub-par dentistry. His warning is intended, in part, to keep people from having to pay large sums to repair faulty work which they had done abroad.
Dr. Moore also points out that there may be many reasons for the considerably lower prices in other countries. Sure, it could be currency exchange advantages—but it also could be that the standard of materials, or even the standard of care, is lower. There are also other issues, such as safety of the water used for rinsing and the quality of metals being used (which could be toxic down the road).3
"We all want to save money, and those seeking dental work are no exception," Dr. Moore said. "The crux of the matter is, are you actually saving money through dental tourism, or are you losing after having to address what can and possibly will go wrong?"
About Cosmetic Dental Associates (CDA)
World-renowned cosmetic dentist John Moore, Jr., DDS, established Cosmetic Dental Associates (CDA) in San Antonio, Texas, more than 35 years ago. Educated as an artist and seeking the pinnacle of artistry for his profession, Dr. Moore is a pioneer of true aesthetics in cosmetic dentistry. Additionally, CDA is among a select group of ultra-modern cosmetic dental offices that can offer patients treatments with solutions designed in an in-office dental lab. Visit https://33smile.com.
About John Moore, Jr., DDS
Dr. Moore decided to dedicate his life to dentistry after an orthodontist literally saved his smile from buck-toothed ruin at a young age. In addition to the run-of-the-mill training in traditional math and sciences done by most dentists, Dr. Moore took the highly unusual step of engaging in formal art education, as well. This combination has enabled a career of creating beautiful smiles that sparkle—life-like, diamond-cut teeth that have empowered his patients to command the careers and live the lives they've always wanted.
1. Mhtc. "Dental Tourism—Trends, Growth, Opportunities and Challenges: An Insight by Dr Prem Jagyasi." Malaysia Healthcare Travel Council (MHTC), 13 July 2016, http://www.mhtc.org.my/dental-tourism-trends-growth-opportunities-and-challenges-an-insight-by-dr-prem-jagyasi/.
2. Australian Community Media—Fairfax Media. "Dental Tourism Big 'Gamble'." Muswellbrook Chronicle, 3 Aug. 2017, http://www.muswellbrookchronicle.com.au/story/4827878/dental-tourism-big-gamble/.
3. "Is It Safe to Get Dental Work Done Outside the U.S.?" Ask the Dentist, 8 Jan. 2017, askthedentist.com/is-it-safe-to-get-dental-work-done-outside-of-the-us/.