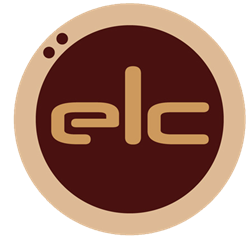 Analytics leaders will go a step beyond just understanding the data by using insight to drive innovation.
Seattle, WA (PRWEB) August 23, 2017
Everyone in business management today has an interest in analytics to guide strategy, tactics, and execution. This multi-faceted field encompasses a wide range of analytics goals including descriptive, discovery, diagnostic, predictive, and prescriptive analytics. Effective analysts need the skills to find the right datasets, understand data content and structure, blend and transform data, format data for analysis, visualize data and find patterns, and explain the meanings of the patterns.
To help analysts gain the skills they need to be effective, eLearningCurve has released a comprehensive track of Business Analytics courses and a robust Analytics certification program, all available online. This gives organizations the opportunity to effectively train analytics professionals and verify their expertise through a rigorous certification program, while taking advantage of the cost-effectiveness and flexibility of online learning. To demonstrate the exceptional value of an online analytics education through eLearningCurve, the company is offering a free full-length Analytics Fundamentals course until October 20, 2017.
Dave Wells, one of the instructors of the Analytics Fundamentals course, and education director at eLearningCurve notes, "In the age of digital transformation, analytics is a core competency of every successful business. Companies are rich with data today — data from transactions, from customers, from web sites, from mobile devices, from social media, and much more. Analytics leaders will go a step beyond just understanding the data by using insight to drive innovation."
"Our goal has always been to provide high-quality comprehensive education in the data management space," says Arkady Maydanchik, founder of eLearningCurve. "In recent years, the fastest growing areas of information management have business analytics and data science, and we are putting our best efforts towards the educational needs in these areas. Our new CIMP track – Business Analytics – is just the first step. We plan to add at least 10 more courses in the next 12-18 months and introduce additional certification programs covering more advanced topics."
eLearningCurve is a provider of comprehensive online education programs from the world's leading experts and educators in various disciplines of information management. eLearningCurve allows students to take the courses they need when they need them from any place, at any time. Students can study at their own pace, listen to the material as many times as needed, and test their knowledge through online exams to ensure maximum information comprehension and retention. Complementing the educational offerings, eLearningCurve also offers robust certification programs in many data management disciplines, and scalable Enterprise solutions for teams and companies. eLearningCurve has over 3000 students in 70+ countries.