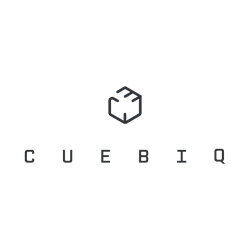 New York, New York (PRWEB) August 22, 2017
Cuebiq, a leading location intelligence company with the largest, most accurate location database in the U.S., has expanded its sales operations to the Central region and appointed seasoned sales leader Brad Piggott as SVP of Sales for the region. In this newly created position, Piggott will work closely with the company's Chief Revenue Officer, Michael Della Penna, to accelerate the company's aggressive growth plan and strategy to expand its location data and analytics offerings across the Central region.
"We're excited to expand our sales team to the Central region with Brad at the helm spearheading this effort," said Della Penna. "Brad is a dynamic leader with extensive experience in data, SaaS, programmatic and platform sales. His unparalleled track record for meeting and exceeding revenue objectives and developing client direct partnerships are valuable assets to Cuebiq as we continue our rapid growth and expansion efforts."
Piggott has over 20 years of sales leadership experience in the data, programmatic and platform ecosystem. Previously, Piggott was a part of the executive sales leadership team at Yahoo!, where as Head of Industry, he oversaw a team evangelizing Yahoo's programmatic platform and media solutions to brands and agencies on a National basis, as well as oversight on Yahoo's global video monetization efforts. Prior to Yahoo!, Piggott was the VP of Platform and Programmatic Solutions at BrightRoll (later acquired by Yahoo!) where he ran sales for North America. During his tenure at BrightRoll, and at the time of acquisition, Piggott oversaw $300MM in revenue for the company, growing this from essentially $0 in 2008. 
"I'm thrilled to take on the role of expanding Cuebiq's sales operations in the Central region and forming new client partnerships for Cuebiq" said Piggott. "Cuebiq has been on a fast trajectory within the fast growing sector of location data, and I look forward to keeping their momentum going."
Piggott holds a bachelor's degree from Randolph-Macon College. He reports directly to Cuebiq's CRO, Michael Della Penna and is based out of Chicago.
About Cuebiq
Cuebiq is a next generation location intelligence company, leveraging the largest database of accurate and precise location data in the U.S.  Its leading data intelligence platform analyzes location patterns of 61 million monthly active U.S. smartphone users on over 180 mobile apps, allowing businesses to glean actionable insights about real-world consumer behaviors and trends.  Cuebiq provides clients geo-behavioral audiences for cross-platform ad targeting, the industry's only SaaS based real-time campaign optimization and footfall attribution tools, and offline location analytics.  Cuebiq does not collect any personally identifiable information. Its privacy-sensitive methodology has earned the company membership status with the Network Advertising Initiative (NAI), the leading self-regulatory industry association dedicated to responsible data collection and its use for digital advertising.  Cuebiq is headquartered in New York with offices in Chicago, Italy and China.
Follow us on Twitter at twitter.com/Cuebiq
Follow us on LinkedIn at linkedin.com/company/cuebiq