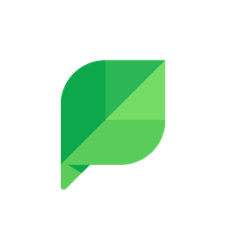 Chicago (PRWEB) August 22, 2017
In the age of social media, brands live in glass houses. Never before have brands been held so accountable by consumers for their actions - or inaction. But how often do consumers take advantage of this democratized influence, and how much does it truly impact the rest of the population's brand perceptions?
Sprout Social, a leading provider of social media management, analytics and advocacy solutions for business, explores this "culture of call out" in its Q3 2017 Index, released today. Call-Out Culture: People, Brands and the Social Media Power Struggle surveyed more than 1,000 consumers to unveil the prevalence of this culture for the everyday consumer, how it impacts their purchasing decisions and what brands can do to turn it around.
The Q3 2017 Sprout Social Index found that people feel empowered by social media to take a stand in the face of injustice - just 8 percent of people would stay silent if they saw inappropriate behavior from a brand. Other key findings reveal:
● Millennials are leading the call-out culture: They are 43 percent more likely to call out a brand on social media than other generations.
● Consumers are especially motivated to call out brands when they lie: 60 percent of consumers say dishonesty causes them to call out brands on social.
● A single call out has a domino effect, but consumers won't make blanket assumptions: 65 percent of people will think twice about buying from a brand after they see someone else call out the brand on social, but they also want to do their own research first.
● A poor response is worse than no response: Nearly 50 percent of people say they'd never buy from a brand again after that brand responds poorly to their complaint, compared to 35 percent of those who don't get a response.
● A helpful response can win customers back: 45 percent of consumers would go back to social media to highlight the positive interaction if a brand responds well to a call out.
"Call-out culture has brought to the forefront the shifting power dynamic between brands and consumers," said Scott Brandt, CMO of Sprout Social. "When people can share bad experiences within seconds on social, they have increasing influence to shape the media cycle and stories about brands' behaviors. And while the wrong response can haunt a brand forever, the right response empowers brands to take control of the story in front of a uniquely attuned audience. Ultimately, brands that take responsibility, respond quickly and authentically, and apologize when necessary will come out on top."
For more information and the full data report, click here.
About the Data
The Sprout Social Index is a report compiled and released by Sprout Social. All referenced data is based on 289,000 public social profiles (139,000 Facebook; 115,000 Twitter; 35,000 Instagram) of continually active accounts between Q2 2016 and Q2 2017. More than 3.9 billion messages sent and received during that time were analyzed for the purposes of this report.
Some data may have shifted from the last Sprout Social Index report due to a shift in the social profiles analyzed; however, all overarching trends remain consistent. Industry classifications were based on LinkedIn industry categories. In some cases, closely related industries were merged into a single overarching industry. All messages analyzed that were considered casual mentions or not in need of a response were excluded from engagement, response rate and response time calculations with the intention of eliminating noise. Analysis of which messages required attention was done using Sprout's proprietary technologies. Response time and response rate calculations were done using Sprout's Engagement Reporting technology found in the Sprout Social product.
The consumer survey was conducted by Survata, an independent research firm in San Francisco. Survata interviewed 1,003 online respondents between July 10, 2017 and July 14, 2017. More information on Survata's methodology can be found at survata.com/methodology.
About Sprout Social
Sprout Social offers social media management, analytics and advocacy solutions for leading agencies and brands, including Hyatt, GrubHub, Microsoft, Uber and Zendesk. Available via web browser, iOS and Android apps, Sprout's engagement platform enables brands to more effectively communicate on social channels, collaborate across teams and provide an exceptional customer experience. Bambu by Sprout Social, a platform for advocacy, empowers employees to share curated content across their social networks to further amplify a brand's reach and engagement. Headquartered in Chicago, Sprout is a Twitter Official Partner, Facebook Marketing Partner, Instagram Partner Program Member, LinkedIn Company Page Partner and Google+ Pages API Partner. Learn more at sproutsocial.com and getbambu.com.