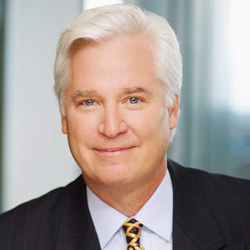 Palo Alto, CA (PRWEB) August 22, 2017
Kyndi™, which builds artificial intelligence (AI) products and solutions that help organizations to anticipate and act on opportunities and threats, today announced that Chris Stauber has joined the company as head of products and engineering. Stauber brings more than 30 years of software application development, engineering management and product marketing expertise to his new role aligning Kyndi's game-changing AI product to market needs.
"Chris's deep experience in technology product conception, development and management will be critical in enabling Kyndi to advance its mission of giving organizations a strong competitive edge through innovative AI solutions," said Ryan Welsh, founder and CEO of Kyndi. "At Kyndi, we are focused on developing products that allow our customers to create knowledge faster so they can act more decisively and confidently. Chris's leadership will help us get there faster."
Stauber commented: "I'm thrilled to be on the Kyndi team and believe my experience in product management and development will strengthen Kyndi's efforts in building industry-leading AI products that benefit the customer and evolve ahead of the market."
Immediately prior to Kyndi, Stauber was the senior vice president of products at Wynyard where he was responsible for defining product marketing and management strategies. In that capacity, Stauber set the vision that differentiated the company and its products, and drove revenue growth.
Prior to Wynyard, Stauber was the vice president of products at C3 Energy Network where he was responsible for transforming company information into a cohesive, uniform, analytic application, meeting the needs of a diverse and demanding customer base. Earlier, Stauber served as the senior director of product marketing for Siebel Systems where he helped design and manage integration and new development tools, including Siebel Tools, APIs, the Siebel Server applications, the Interactive Selling Suite, and Internationalization and Localization.
A startup veteran, Stauber has solved business problems in a wide variety of domains, including ERP, CRM, supply chain, tax, and energy and emissions management. During his career, Stauber has developed applications which have scaled to tens of thousands of users, across cloud, mobile, and on-prem deployment models. Stauber holds a Bachelor of Science degree in Business and Engineering from California State University – East Bay.
About Kyndi
Kyndi's™ proven artificial intelligence (AI) products and solutions give organizations an edge in a fiercely competitive world. The company's natural language understanding technology helps business and governmental customers anticipate future intentions, opportunities and threats. This allows them to create fully auditable knowledge faster and then act decisively and smarter to compete more effectively and win. With Kyndi's AI-based platform, customers achieve strong ROI by dramatically amplifying productivity so they can generate the critical answers and intelligence they need to succeed. Based in Silicon Valley, Kyndi is backed by leading venture investors. For more information, visit http://www.kyndi.com.