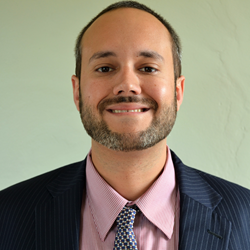 My passion is using data and technology to improve patient care and operational efficiency.
NASHVILLE, Tenn. (PRWEB) August 22, 2017
Pivot Point Consulting, a Vaco Company, is pleased to announce the addition of Zack Tisch as the firm's new Consulting Services Executive. Mr. Tisch will oversee all aspects of consulting services for the KLAS-ranked healthcare IT consulting firm's national accounts, from assisting clients with initial vendor selection and pre-implementation planning through go-live support and post-live optimization. As part of his role, he will act as lead advisor ensuring that client projects get started on the right foot with emphasis on budgetary planning, implementation team set-up, and vendor selection due diligence.
Mr. Tisch brings over 12 years of healthcare technology experience to Pivot Point. Since beginning his career as a project manager and implementation lead with Epic Systems Corporation more than a decade ago, he has worked with countless leading healthcare organizations, including M.D. Anderson Cancer Center, Cedars-Sinai, and UCLA Health. Mr. Tisch most recently worked as Director of Advisory Services for Nordic Consulting Partners. His clinical and revenue cycle software implementation experience has spanned inpatient, outpatient, academic, and pediatric medical facilities where he managed 250-member implementation teams with budgets exceeding $300 million. Certified in 15 Epic applications and experienced in several other EHR platforms, Mr. Tisch is adept at translating organizational initiatives and guiding principles into efficient, cost-effective plans.
Mr. Tisch's areas of expertise include:

Implementation Strategy
Executive and Physician Engagement
Total Cost of Ownership Modeling
Process Improvement
Staff Management
Affiliate Rollouts
Go-Live and Post-Live Support
Optimization
Analytics & Decision Support
Meaningful Use
"My passion is using data and technology to improve patient care and operational efficiency," said Mr. Tisch. "I'm inspired by Pivot Point's dedication to our clients and maintaining the utmost quality, as reflected in our KLAS rating. I look forward to helping our customers derive maximum value from their healthcare IT investments to drive improved patient outcomes."
Managing Partner Rachel Marano sees the addition of Mr. Tisch as a win for clients and staff alike. "Zack possesses the unique ability to see the holistic view of clients' goals and priorities as it relates to the many moving pieces required to get them there," said Marano. "His proven track record echoes our commitment to our clients and he brings new opportunities for mentorship to our internal team. We look forward to the work we'll do together."
About Pivot Point Consulting, a Vaco Company
Pivot Point Consulting is a healthcare IT consulting leader specializing in EHR strategy, implementation, training, optimization, legacy support, project management, technology and advisory services. The firm brings together more than 250 consultants and 50 employees serving over 50 clients across the nation. Clients range from large multi-hospital networks to academic institutions, pediatric hospitals and local community clinics. For more information about Pivot Point Consulting, visit http://www.pivotpointconsulting.com. Follow us on Twitter at @pivotpc.
# # #