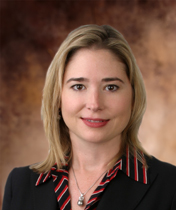 Tampa, FL (PRWEB) August 23, 2017
An analysis of raw data from the National Highway Traffic Safety Administration Fatality Analysis Report System has revealed [Interstate 4, which stretches from Tampa to Daytona Beach, to be the most dangerous highway in America. The metrics used are fatalities per mile.
The 132-mile highway experienced 1.41 fatalities per mile over the past six years and has made the top 10 list of most dangerous highways since 2010. Highways all over the nation are becoming more dangerous; last year, the number of [pedestrian fatalities nationwide alone was 11 percent.
This is all happening despite the efforts of many city planners to make these areas safer. In the North Florida city of Destin, three pedestrians have been critically injured or killed in the last three months, even though the city has recently added five new pedestrian sidewalks. Both Tampa Bay and Orlando have taken similar measures to keep both pedestrians and motor vehicle drivers safe.
"These are the kinds of accident and injury cases we never want to see," said Jennifer Burns of Carlson, Meissner, Hart & Hayslett, P.A. The firm, which specializes in personal injury cases, often sees a spike in clients at this time of year, due to increased traffic on roadways during the summer months. Distracted driving is also a contributing factor with these accidents. "Everyone is thinking about fun at this time of year," Burns said. "And unfortunately, forgetting about safety."
If you have been involved in an accident, contact the skilled Tampa Bay personal injury attorneys at Carlson, Meissner, Hart & Hayslett at (877) 728-9653 or online. For more information, visit CarlsonMeissner. com