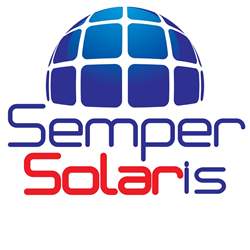 Semper Solaris was recently named to the prestigious Inc. 5000 Fastest Growing Private Companies List of 2017
El Cajon, CA (PRWEB) August 23, 2017
With more homeowners recognizing the value of renewable energy sources, Semper Solaris has emerged as the leading solar panel installation company in California. Along with their back-to-back SunPower National Residential Dealer of the Year Awards, Semper Solaris was recently named to the prestigious Inc. 5000 Fastest Growing Private Companies List of 2017.
Semper Solaris is veteran owned and exclusively installs products from SunPower, an American Company. This partnership allows Semper Solaris to install the most efficient panels and offer their customers the best available price. "Semper Solaris has seen a tremendous amount of growth in the last couple years and it's because the secret is out on solar energy," said co-founder Kelly Shawhan. The former Marine Captain continued, "our customers are seeing their electric bills drop to almost zero and know that they are working with a company they can trust."
About Semper Solaris:
Established in 2012, Semper Solaris is the fastest growing licensed solar and roofing installation company in California. Semper Solaris is locally owned and operated by a team of veterans and inspired by Semper Fidelis, the Marine Corps motto meaning "always faithful." The company is dedicated to excellence as well as extraordinary customer service through loyalty, integrity, and hard work.