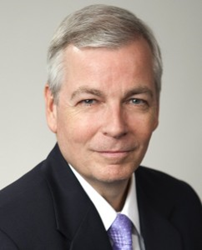 I am honored to join Egnyte and this outstanding group of advisors during such an exciting time in the history of the company.
Mountain View, CA (PRWEB) August 22, 2017
Egnyte, the leading cloud provider of smart content collaboration and governance for the enterprise, today announced that seasoned sales executive and trusted advisor Tom Schodorf has joined their corporate advisory board. In his advisory role, Schodorf will provide counsel and support around Egnyte's short-term and long-term sales strategy, including hiring, execution, and revenue growth.
"As we continue to invest in the growth and expansion of Egnyte we are putting a heavy focus on building out our sales organization," said Vineet Jain, CEO and co-founder at Egnyte. "Tom brings a wealth of knowledge and experience to our advisory board that will help us successfully grow our sales organization and execute at the highest level."
Schodorf joins existing members of an Egnyte Advisory Board that boasts years of experience and success in the technology industry, including Tom Reilly of Cloudera, Manish Chandra of Poshmark, amongst others.
"I have watched Egnyte progress over the years from an enterprise file sync and share vendor to a leading platform that provides collaboration and governance solutions to some of the most recognized businesses in the world," said Tom Schodorf. "I am honored to join Egnyte and this outstanding group of advisors during such an exciting time in the history of the company. I look forward to helping accelerate the growth of their sales organization and making a positive impact any way that I can."
Schodorf started his 35-year sales career at IBM, going on to spend seventeen years at BMC Software where he finished his tenure as the VP/GM of their Identify Business Unit. Most recently Schodorf spent five years as the SVP of Sales and Field Operations at Splunk. He holds an MBA from the University of Dayton as well as a Bachelor's in Finance from Ohio State University.
Egnyte most recently launched their smart content governance solution, Egnyte Protect, which is now generally available to the public. Egnyte will focus on expanding their sales force to deliver Egnyte Protect alongside their award-winning smart content collaboration solution, Egnyte Connect.
For more information on joining the Egnyte team, visit the Egnyte careers page.
About Egnyte
Egnyte transforms business through smarter content allowing organizations to connect, protect, and unlock value from all their content. Our Content Intelligence platform delivers smart content collaboration and governance in the cloud or on-premises to thousands of businesses around the world even the most regulated industries. Founded in 2007, Egnyte is privately held and headquartered in Mountain View, CA. Investors include venture capital firms, such as Google Ventures and Kleiner Perkins Caufield & Byers, as well as technology partners, such as CenturyLink and Seagate Technology. Please visit http://www.egnyte.com or call 1-877-7EGNYTE for more information.