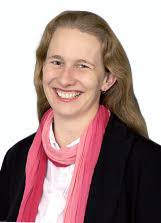 The perfect event for Kepner-Tregoe to showcase our products and services.
Melbourne, Australia (PRWEB) August 22, 2017
Kepner-Tregoe is proud to announce their Gold Level sponsorship of the largest IT Service Management (ITSM) conference in the Asia Pacific market. Service Management 2017 will be held August 23-24, 2017 at the Sofitel hotel in Melbourne, Australia. Kepner-Tregoe is the acknowledged leader in problem-solving methodologies used by some of the largest organizations in the world to help them increase IT stability and improve root cause analysis.
At this year's event, Shane Chagpar, will be holding a master class session on Proactive Problem Management and Incident Mapping. Many Leading Fortune 500 companies leverage Shane's expertise in Incident and Problem management, IT Strategy, and lean thinking to drive transformational change in Service operations. His work involves assisting organizations in developing their people and processes to support systematic thinking throughout the service operations lifecycle. Shane holds a Master's in Business, Entrepreneurship and Technology, is a certified Six Sigma Black Belt, and holds certifications in ITIL, Cisco, CCNA, CCDA and CCNP, Microsoft MCP and MVP, Comp TIA A+, Network+.
Belinda Bright, Regional Managing Director Australia, Head of Global Operational Excellence said, "We are thrilled to be supporting this event with our sponsorship and the expertise we can share with the event attendees."
To become a Leader in Problem Solving, learn more at Kepner-Tregoe
About Kepner-Tregoe
For almost 60 years, Kepner-Tregoe has empowered thousands of companies to solve millions of problems. We provide a data-driven, consistent, scalable approach to clients in operations, manufacturing, IT Service Management, Technical Support and Learning and Development. We empower you to solve problems.
Kepner-Tregoe provides a unique combination of training and consulting services, designed specifically to reveal the root cause of problems and permanently address your organizational challenges. Our approach to problem solving will deliver measurable results to any company looking to improve quality and effectiveness while reducing overall costs.