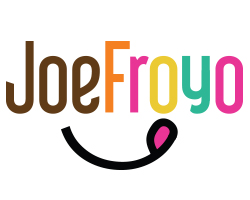 LOS ANGELES, Calif. (PRWEB) August 22, 2017
Functional beverage maker JoeFroyo said its new product, the first-ever ready-to-drink (RTD) functional coffee with high nutrient content, caffeine, probiotics and protein, is set to launch Sunday in the New Product Showcase at the Western Foodservice & Hospitality Expo, booth 1729.
JoeFroyo Functional Cold Brew Coffee launched as a frozen dispensed product in 2014 and was named Nation's Restaurant News Top Food Trend in 2015 at the Dallas Multi-Unit Foodservice Operators Conference (MUFSO).
JoeFroyo Founder and CEO Zach Miller said, "We've been serving JoeFroyo all over the country for the past 4 years as a frozen dispensed beverage, and we've also had our trucks out doing taste-testing projects at marathons and other events. All we have to say is 'caffeine, probiotics and protein,' and our trucks are swarmed. And we've had nothing but positive feedback on the taste and texture. People love everything about it. In grab-n-go form, it's going to fly off the shelves. We're extremely excited about the RTD launch."
What's in JoeFroyo
JoeFroyo Functional Cold Brew Coffee is high pressure processed, has no preservatives and is lactose and gluten free. It is made with 100% Arabica coffee grown on sustainable boutique farms. It has no soy, no trans fats, zero added sugars and is sweetened with 100% certified organic agave.
The drink contains six live and active probiotic cultures and 15 grams of dairy-based protein from drinkable yogurt in each 12-ounce serving. It is considered high in calcium and a good source of potassium by the Food and Drug Administration.
Miller said, "The goal was to create the perfect functional beverage—something that would deliver an energy boost but also support overall health. We pulled it off thanks to an incredible development team that included sports nutrition and culinary experts and athletes. The result is the world's first truly functional coffee."
Timing and Availability
JoeFroyo is available now in bulk format for use in self-service dispensing machines, both fresh or frozen, or as a back-bar beverage that can be poured over ice, or blended to order.
Miller said, "Resellers love the product versatility. They can serve it over ice using any ice machine or directly from a bulk jug, or bulk bag-in-the-box (BIB). It can be served frozen blended via self-service or behind the counter using a reseller's existing blender or our custom machine. And, soon, we'll have the RTD for the grab-and-go cooler. The beauty of it is that it's all the same formula no matter how you serve it."
The ready-to-drink latte flavor will launch at the Western Foodservice & Hospitality Expo on Sunday. Bottled orders should begin shipping in three flavors—Latte, Espresso and Mocha—in the first quarter of 2018, Miller said.
"There's nothing else like JoeFroyo in the functional beverage space. There are drinks with 100% natural ingredients, zero lactose, high protein, natural energy, great nutrition, and others with probiotic profiles. However, JoeFroyo is the only one that has combined all these attributes into a functional coffee beverage. We've got first-mover advantage with this one," Miller said.
About the Expo
The Western Foodservice & Hospitality Expo is at the Los Angeles Convention Center beginning Sunday, August 27 and ending August 29. The show said it expects about 8,000 industry professionals and 500 vendors to attend. The expo was named to the 2017 list of Top 100 Events in Southern California by BizBash Magazine and is the premier three-day event in Los Angeles for restaurant and foodservice professionals.
About JoeFroyo
JoeFroyo is committed to creating healthy, delicious, natural, multi-beneficial and functional beverages that help people find and seize life's opportunities. JoeFroyo Functional Cold Brew Coffee is available throughout the United States. Go to http://www.JoeFroyo.com for more information and a schedule of events.