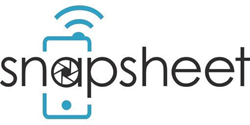 Chicago, IL (PRWEB) August 23, 2017
Snapsheet, the industry-leading provider of virtual claims technology for the personal and commercial insurance marketplace, promoted Dan Colomb to chief technology officer. Before his role as CTO, Colomb served as Snapsheet's vice president of engineering.
"When I joined Snapsheet, I saw the company positioned to take over the industry, and I wanted to drive that vision with technology." said Colomb. "In the last three years, we've come full stride into that potential with our people, products and innovation. I look forward to our continued success as I transition into my new role."
Colomb joined Snapsheet in 2014, and completely revamped its engineering department. His focus was creating a scalable product that could process a high volume of claims. Snapsheet processes more than 400,000 claims a year, and is built to manage millions.
"Dan's been an integral part of Snapsheet's growth and his work on our technology has been phenomenal," said Brad Weisberg, CEO and founder of Snapsheet. "His leadership, in combination with his technical skills, are an invaluable asset to our company, and we are all thrilled about his promotion to CTO."
Prior to joining Snapsheet, Colomb served as a software architect in HP's Autonomy division, heading development of its secure enterprise document management software. He also worked in Motorola's Applied Technology and PCR groups working on military, public safety and commercial communication products. He is a graduate of Northwestern University, where he holds a degree in Computer Engineering.
Snapsheet is currently working on incorporating machine learning technology into its software. The startup is also an ITA CityLIGHTS finalist for its tech innovation in the Chicago area.
For more information about Snapsheet, please visit http://www.snapsheetapp.com/.
About Snapsheet
Snapsheet is the pioneering provider of virtual claims technology to personal and commercial auto insurance carriers. The Chicago-based company services major auto insurance carriers through Snapsheet's Virtual Insurance Claims Exchange platform, improving the estimation process for auto repairs from virtual photo submission to final repairs and payment. For more information, visit http://www.snapsheetapp.com/.