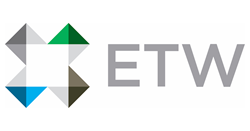 Chandler, AZ (PRWEB) August 22, 2017
Chicanos Por La Causa (CPLC), a non-profit organization recognized locally, nationally, and internationally as a model for responsive, integrated human and economic development, has chosen to adopt ETW as their company's formal performance management solution. CPLC currently employs a 4DX methodology–the four disciplines of execution–and has chosen to incorporate the ETW system in an effort to produce a more prevalent practice of continuous performance and engagement management.
CPLC CEO, David Adame, speaks to the decision to adopt ETW in the organization. "With the 4DX methodology we largely focus on goals, outcomes and accountability. ETW is the perfect system for us to track and measure how the different pieces of our methodology are being effective or not."
ETW provides a platform with enough flexibility to meet company's where they are, so regardless of whether they utilize 4DX, OKRs or any other performance management methodology, there will be minimal disruption to established best practices and a faster timeline to reaching better business results.
"One of the most exciting things about incorporating ETW in organizations where they already have a performance management methodology in place is to see how versatile the use of our system can be," ETW CEO Lee Benson states. "Whether an organization has a strictly defined methodology, or no defined methodology our team has the tools and professional services available to produce the best possible results for each individual client that we work with."
About CPLC
Chicanos Por La Causa, Inc. (CPLC) is a community development corporation (CDC) that provides services in Arizona, Nevada, and New Mexico. Since 1969, CPLC has been changing lives by developing self-sufficiency and instilling empowerment in those we serve. Our focus areas are economic development, education, housing, and integrated health & human services. CPLC provides a better life through offering business and employment opportunities; ensuring everyone has the solid foundation of an education; providing hope through a pathway of recovery, restoration, and resiliency; and ensuring that a safe, secure, affordable home is available to every individual we serve. Today, we have 48 programs & services, 850 employees, and 60 offices, making CPLC the third-largest Hispanic non-profit in the nation and the number one charity in Arizona. For more information, please visit http://www.CPLC.org.
About ETW
ETW provides a platform to track, evaluate and measure employee performance against the major objectives of the organization. Easily execute and translate long-term strategy into clear, actionable goals. With ETW you can effectively communicate the company's roadmap to success and engage everyone throughout the organization with that roadmap. Use ETW to turn strategy and culture into tangible results. Learn more at http://www.etw.com.