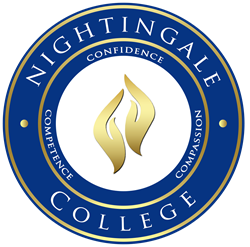 Ogden, Utah (PRWEB) August 23, 2017
Nightingale College continues the semiannual Give Back Day tradition for its fourth year since 2013.
Give Back Day is a time Nightingale College dedicates to serving and volunteering for organizations that provide indispensable resources to the community. The College partners with organizations that thrive on donations and volunteers or those that need a little extra help.
The College's Give Back Day initiative began in 2013 when collaborators wanted to help the community outside of the health care and higher education industries. Past Give Back Days included delivering 100 sack lunches to the St. Anne's Center, helping the Boys and Girls Club of Ogden move, donating an iced-themed tree to the Festival of Trees organization, and providing additional help at the Northern Utah Catholic Community Services in Ogden, Utah.
To give back to the community, College collaborators teamed up with the Humane Society of Utah, the Weber County Animal Shelter, and the Ogden-Weber Community Action Partnership (OWCAP).
The Humane Society of Utah serves as a refuge for Utah's homeless animals, promoting positive adoptions through proper education for adoptees. A select group of collaborators joined the Humane Society team for the day to prepare for an upcoming fundraising event then played and walked with the animals.
Like the collaborators visiting the Humane Society, Nightingale College faculty spent the afternoon at the Weber County Animal Shelter cleaning the facility for the upcoming weekend adoption.
OWCAP Head Start is a local program providing educational opportunity for Ogden's low-income children. Small teams headed to OWCAP throughout the day to help prepare for the new program year. Activities included cleaning windows and landscaping.
Part of the College's mission is to "improve the communities it serves." The College recognizes the impact volunteers have on organizations and the community. Many organizations experience a decline in resources, from donations to volunteers, throughout the year.
According to the Corporation for National and Community Service, Utah goes above and beyond in terms of volunteer work. Utah ranks number one among all other states for volunteers according to the following results reported by the National Service:

43.2% of residents volunteer
844,023 volunteers
75.6 volunteer hours per capita
170.36 million hours of service
$3.8 billion of service contributed
64.8% of residents donate $25 or more to charity
While Utah fairs well in terms of volunteers, the national rate of volunteering continues to decrease year by year according to the U.S. Bureau of Labor Statistics. The volunteer rate fell to 24.9% at the end of September 2015.
The College hopes to show the positive influence a group of individuals can have when volunteering.
Volunteering improves the lives of many and strengthens the community. With the mindset that "together, we can succeed" and an eagerness to make a difference, Nightingale College continues to join the initiative to support community improvement by following its first and foremost value of going Beyond Self.