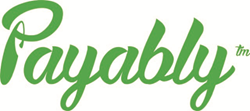 Houston, Texas (PRWEB) August 23, 2017
Avalon Solutions Group (Avalon), the financial technology company behind the first mobile payments app to sync transactions with QuickBooks Online in real time – Payably™, announced today its collaboration with the Home Care Association of America (HCAOA), the nation's leading trade association for home care providers.
The collaboration between Avalon and HCAOA to introduce Payably to its members was formed to lower operational costs and simplify administrative processes for home care providers throughout the nation.
"Our association is continuously seeking out new ways to help ease the day-to-day burdens faced by our members, which we believe Payably will do," said Phil Bongiorno, Executive Director of HCAOA. "We wanted to offer our members a way to accept mobile payments in the field, and were impressed to find that Payably not only does this, but also automates the accounting process – which we believe will save home care providers many bookkeeping hours."
HCAOA members will receive exclusive discounts on the Payably Suite, which includes 20 percent off Payably NOW, Payably SYNC and Payably INSIGHT (which can all be bundled).

Payably NOW is an app that accepts mobile payments from anywhere and is compatible with chip cards and NFC payments. It is available to anyone accepting mobile payments.
Benefit to home care providers: Traditionally, home care providers invoice their clients on a monthly basis. However, processing payments in the field can cut costs, as card-not-present processing fees come at higher rates than on-site payment processing. Further, Payably offers lower rates on average than other mobile payments apps – which will continue to drop as more users join.
Payably SYNC is a mobile app that syncs transactions processed through Payably NOW with QuickBooks Online in real time, automating the bookkeeping process. Customer data and payment information appears in a user's QuickBooks Online account immediately after the card is swiped. At this time, Payably SYNC's proprietary technology is only compatible with QuickBooks Online, but soon it will connect with additional bookkeeping platforms.
Benefit to home care providers: No more manual data entry or duplicate entries – home care providers can reallocate time spent on bookkeeping to caring for clients and growing their businesses. The connection between payment processing and accounting ledgers is done behind the scenes without requiring any additional steps.
Payably INSIGHT adds an extra layer to Payably SYNC, allowing users to generate up-to-the minute reports on business insights – including sales, revenue and customer data.
Benefit to home care providers: Rather than waiting until the end of the month to evaluate revenue and profits, business owners have access to this information as it happens. Additionally, it automatically compiles payment information from every Payably NOW user within a company, ensuring all the sales information is in one place.
"Home care providers are an essential part of our local communities, helping those who need it the most," said Steven Shollenberger, CEO of Avalon Solutions Group and co-creator of Payably. "Their time is extremely valuable, and we don't want them wasting it on mundane administrative tasks when they don't have to. That's why we chose to collaborate with HCAOA and offer home care providers access to the Payably Suite at discounted rates."
Payably's collaboration with HCAOA will take immediate effect.
About Payably
Payably is a FinTech platform created by Avalon Solutions Group that provides mobile payments solutions and real-time data syncing technology to small businesses. The Payably platform includes three offerings: Payably NOW, Payably SYNC and Payably INSIGHT. Payably NOW is a mobile payments app offering competitive card processing rates and state-of-the art data security. Payably SYNC is a mobile app that integrates transactional data with digital accounting platforms in real time (currently compatible with QuickBooks Online). Payably INSIGHT is a technology that automatically generates receipts, invoices and up-to-the-minute customer analytics reports. Payably's mission is to streamline the payments and bookkeeping processes for service-based small businesses – allowing them to keep moving and growing their businesses. For more information, visit http://www.GetPayably.com.
About Home Care Association of America
Founded in 2002, Home Care Association of America is the industry's leading trade association and currently represents over 2,500 companies that employ more than 500,000 caregivers across the United States. HCAOA serves as the home care industry's unified voice in Washington, D.C. and state governments across the country. HCAOA's mission is to protect industry interests, promote the industry's value, tackle barriers to growth, and take on industry-wide issues – from standing up to dangerous misinterpretations of long-standing laws to ensuring that caregivers and clients are protected from abuse. For more information, visit http://www.hcaoa.org.