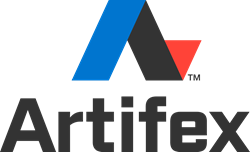 "MuProof will enhance the ability to more efficiently and effectively control and optimize color output at an earlier stage of the printing process." - Miles Jones, President, Artifex
Novato, California (PRWEB) August 23, 2017
Artifex Software, developer of Ghostscript® (a comprehensive PDL Interpreter that is an industry leader in PDF, PostScript, PCL, and XPS rendering and conversion) and MuPDF® (lightweight PDF and XPS interpreter) will be an exhibitor at the upcoming PRINT 17 Conference being held at the McCormick Place, Chicago, IL from September 10 – 14, 2017. Artifex will be located in Booth #139 located in McCormick Place's South Hall.
In addition to its traditional presence related to Ghostscript and MuPDF, Artifex will be demonstrating MuProof, a new tool that will enable soft proofing printed images for color output accuracy via a mobile app. MuProof integrates color management code into MuPDF's small, lightning fast PDF rendering technology to provide a portable, easy-to-use soft proofing tool for your printing workflow. With an ICC-based workflow for color management, MuProof helps take the guesswork out of printing – you will know what your image will look like before it gets printed, saving time and money in the printing process.
"MuProof will enhance the ability to more efficiently and effectively control and optimize color output at an earlier stage of the printing process," said Miles Jones, President of Artifex Software. "It is yet another example of the flexibility and utility of Artifex technologies, once again demonstrating our expertise in printing, image rendering and related technologies, as well as our focus on addressing customer needs in their workflow."
Organizations interested in Ghostscript, MuPDF or seeing a demonstration of the new MuProof tool can visit the Artifex booth at PRINT 17, Booth 139, McCormick Place. Or, you can contact the company at sales@artifex.com for more detailed information.