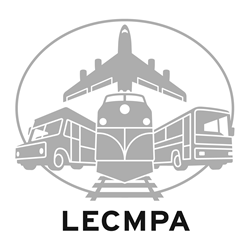 I would like to extend congratulations to all of the companies that vied for Golden Bridge awards. We all share the desire to excel in our respective industries
SOUTHFIELD, Mich. (PRWEB) August 24, 2017
LECMPA, provider of wage loss protection for railroad and transportation workers, today announced it has been named a Gold Winner for Company of the Year in the accounting, banking, financial and insurance categories.
The coveted Golden Bridge Business awards were created to honor and generate recognition of the achievements and positive contributions of organizations and businesses worldwide. The program evaluates the world's best in organizational performance and customer satisfaction programs from every major industry in the world.
LECMPA is a nonprofit, member-owned company founded in 1910 to provide job protection to union railroad workers. It has expanded to provide job insurance protection to workers in all union transportation crafts. The company offers a variety of programs that support maintaining a positive work-life balance and are especially proud of its collaborative, team-oriented workplace environment.
"It's an extreme honor to be named a Company of the Year Gold Award Winner in our highly competitive field," stated LECMPA President Susan Tukel. "I would like to extend congratulations to all of the companies that vied for Golden Bridge awards. We all share the desire to excel in our respective industries."
Award winners will be honored at the Red Carpet Awards Ceremony on September 18 in San Francisco. Review the list of 2017 Golden Bridge winners here.
About LECMPA
LECMPA, founded in 1910 as a cooperative assessment insurer for railroad workers, provides wage loss protection to unionized transportation workers in all crafts and industries throughout the United States. LECMPA is a nonprofit, member-owned company with approximately 27,000 members nationwide. LECMPA is headquartered in Southfield, Michigan and has regional offices throughout the United States. More information is available at http://www.lecmpa.org.
About the Golden Bridge Awards
Golden Bridge Awards are an annual industry and peers recognition program honoring best companies in every major industry from large to small and new start-ups in North America, Europe, Middle-East, Africa, Asia-Pacific, and Latin-America, Best New Products and Services, Best Innovations, Management and Teams, Women in Business and the Professions, Case Studies, Customer Satisfaction, and PR and Marketing Campaigns from all over the world. Learn more about The Golden Bridge Awards at http://www.goldenbridgeawards.com