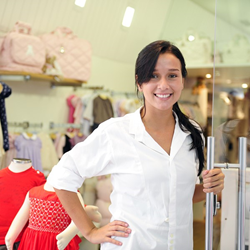 Hoboken, New Jersey (PRWEB) August 23, 2017
A NYC area IT consultant and MSP shows how small and mid-size business leaders can use Microsoft Azure to prepare for disasters and reduce backup and recovery costs in a new article on the eMazzanti Technologies website. The article lists four ways that using an Azure-based disaster recovery as a service (DRaaS) solution can protect a business from financial ruin following a disaster or ransomware attack.
In the informative article, the company discusses how using the Azure Backup and Azure Site Recovery solutions safeguards both data and workloads. Budget-friendly payment options, reduced recovery time and simplified recovery testing are also discussed as benefits. The article cites real-world case studies and statistics to support its conclusions.
"Businesses must plan for long-term survival or fail when disaster strikes," stated Jennifer Mazzanti, CEO, eMazzanti Technologies. "We know from experience that adequate preparation gets businesses up and running quickly following a natural or manmade calamity."
Below are a few excerpts from the article, "Increase Protection and Reduce Costs with Azure for Disaster Recovery and Backups."
"For many small to mid-size businesses, a natural disaster or a ransomware attack could mean catastrophe. In fact, according to the Federal Emergency Management Agency (FEMA), nearly 40% of small businesses never reopen after suffering a natural disaster. Additionally, downtime due to ransomware costs small businesses an average of $100,000 per incident."
"Building a comprehensive business continuity and disaster recovery strategy, then, is critical to long-term business health. With Azure for disaster recovery and backups, Microsoft provides a flexible, secure solution to protect your organization at a lower cost than traditional backup and recovery methods."
Budget Friendly
"With Azure, you pay only for the resources you use. Services are scalable, billed monthly on a per-server basis. Thus, small businesses can afford enterprise-level protection, with services that expand in pace with business growth. A multi-site financial services organization that adopted a disaster recovery as a service (DRaaS) solution based on Azure Site Recovery estimated that the solution reduced its disaster recovery costs by 60-65%."
Reduced Recovery Time
"The organization mentioned above reported that the solution dramatically reduced recovery time. Before implementing the Azure-based solution, restoring from backup required at least three to five days. Azure shortened recovery time to minutes or hours, with maximum data loss of no more than 30 seconds."
Optimizing Azure for Disaster Recovery and Backups
With Azure, Microsoft has created a powerful, feature-rich tool that offers a host of options for business continuity and disaster recovery. Business leaders can save money, reduce recovery time and gain the confidence that comes with regular testing of a complete disaster recovery plan.
At the same time, the multitude of options available can prove complex and intimidating. A managed services provider(MSP) with proven Microsoft expertise can help businesses configure an Azure solution to best meet business needs. With the right partner, business leaders gain the confidence that their business will rise above the storm.
eMazzanti Technologies has enjoyed a long partnership with Microsoft and was one of the first companies invited to participate in the Microsoft Azure Mentor Program. This enables eMazzanti to offer its customers higher level cloud services and access to exclusive technical resources. eMazzanti's Azure experts help businesses configure the best solutions to build a secure foundation for growth.
Related resource information:
The Game of Thrones Hack: What it Means for You and Your Business
5 Ways a Managed Services Provider (MSP) Promotes Revenue Growth
About eMazzanti Technologies
eMazzanti's team of trained, certified IT experts rapidly deliver retail and payment technology, digital marketing services, cloud and mobile solutions, multi-site implementations, 24×7 outsourced network management, remote monitoring and support to increase productivity, data security and revenue growth for clients ranging from law firms to high-end global retailers.
eMazzanti has made the Inc. 5000 list eight years running, is a 2015, 2013 and 2012 Microsoft Partner of the Year, 2016 NJ Business of the Year, 5X WatchGuard Partner of the Year and one of the TOP 200 U.S. Microsoft Partners! Contact: 1-866-362-9926, info@emazzanti.net or http://www.emazzanti.net Twitter: @emazzanti Facebook: Facebook.com/emazzantitechnologies.