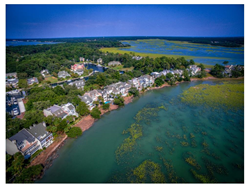 Improving technology has allowed the Multiple Listing Service of Hilton Head Island to ensure its agents can help their clients achieve the American dream with as few hiccups as possible.
Hilton Head Island, South Carolina (PRWEB) August 23, 2017
Multiple Listing Service of Hilton Head Island (HHIMLS) has the tools to make sure a home buying transaction is accomplished the very first time. As home sales have skyrocketed, the number of would-be sales that fall through has doubled in the past year.
The three main reasons a sale falls through according to Marketwatch.com are:
1. a buyer can't get financing;
2. the inspection finds something that needs repair, and
3. the appraisal is lower than the sales price.
The National Association of Realtors found 35 percent of homebuyers in 2016 were first-time buyers. This group can have more trouble getting financing and/or many may not have the credit history, or as much equity. On the other hand, baby boomers are putting homes on the market in order to downsize and those homes tend to need repairs or have more emotional equity than the appraisal is worth.
HHIMLS has the technology to get ahead of these issues. RatePlug integrates loan payment data into the MLS system to allow homebuyers to calculate various mortgage programs and find one that best suits the budget. HHIMLS partnered with Housefax to get the most up-to-date and accurate property history report so homebuyers can make informed decisions about prospective homes. Housefax includes detailed information on things like buyer incident reports, building permits, transaction history, floodline information, roofing conditions, sound score, hail exposure, cellphone service quality, information about schools in the area, and more. And with ePropertyWatch, agents can provide clients monthly reports on a home's value as well as information on bought and sold homes in a neighborhood.
"The MLS is what Makes the Market Work™ so we concentrate on the tools to provide the data for everyone in the process to obtain the most up-to-date, accurate information in what's one of the biggest purchase decisions they'll make in a lifetime," said Colette Stevenson, CEO of HHIMLS. "Improving technology has allowed us to ensure our agents can help their clients achieve the American dream with as few hiccups as possible."
There are plenty of ways buyers can be prepared as well. To begin with, start saving for a down payment early. It's most common to put down 20 percent of the home's value, but not necessary. There are even programs that can help with the down payment for the buyer who does the research. Buyers can check their credit and look for ways to improve it, like paying down debt.
"It's important to hire the right agent," says Stevenson. "Find someone you trust and who stays informed with the best information, like an HHIMLS member. And, be prepared to compromise while staying within your budget."
With these tips and the tools of HHIMLS, buyers can be sure to get it right the first time and the process will be as simple and stress-free as it can get.
About Multiple Listing Service of Hilton Head Island
Multiple Listing Service of Hilton Head Island (HHIMLS) is a premier multiple listing service in South Carolina, established in 1976. A proud member of the Council of Multiple Listing Services, it is the listing platform facilitating more than $3 billion in annual real estate transactions. Headquartered on Hilton Head Island, it serves all of South Carolina. HHIMLS is vital to real estate professionals' and to consumers' success by maintaining the most dependable and powerful data in the marketplace, updated in real time. More information about HHIMLS is available at hiltonheadmls.com and (843) 785-9696.