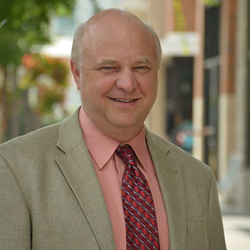 "I enjoy working with healthcare organizations to solve these challenges because, at the end of the day, their goal is to help people."
Nashville, Tennessee (PRWEB) August 23, 2017
Virsys12, a Salesforce Gold Consulting Partner, continues to expand its team to support long-term strategic growth plans, announcing the hiring of Kevin Keelan as a Senior Account Executive, based in the Denver, Colorado area.
A certified technology consultant and seasoned sales manager, Keelan will be working with Virsys12 senior leadership to extend and develop the firm's client portfolio in strategic accounts. He comes to Virsys12 from Bluewolf, an IBM Company, where he served as Sr. Client Advisor, Healthcare and Life Sciences. Prior to Bluewolf, he was Director, Public Sector, at HCL America, where he expanded the firm's CRM services in Salesforce, working with state and local markets.
"Kevin brings a strong track record of building relationships with customers and helping them leverage technology to address their complex operational issues," says Virsys12 CEO and founder, Tammy Hawes. "His experience working with both the healthcare and public sectors gives him insight into the challenges our customers face across the healthcare continuum as well as how applications like V12 Network can accelerate clinically integrated networks' business transformation."
V12 Network, a Salesforce Fullforce Solution for healthcare, is a comprehensive network relationship management system for a wide range of healthcare providers, payers and patient member networks. Keelan will be working with clients to help them take advantage of this system to meet their operational objectives and to maximize the return on their healthcare IT investments.
"I enjoy working with healthcare organizations to solve these challenges because, at the end of the day, their goal is to help people. It can be frustrating to get bogged down by disconnected, inefficient systems that take their time and focus away from meeting patient needs," Keenan says. "Virsys12 has such insight into the healthcare industry, and they have a vision that's really inspiring."
Keelan is a Salesforce Certified Administrator and Certified Service Cloud Consultant. He received his B.S. degree in Marketing from the University of Colorado, Boulder, and his M.A. in Instructional Design from Colorado State University.
About Virsys12
Virsys12 is an award-winning Salesforce Gold Consulting Partner focused on healthcare innovation nationwide. With success providing transformative technology for large, small, public and private enterprises, our team maintains top customer satisfaction and user adoption ratings. We solve your hardest problems by making the complex simple, guaranteeing our work for operational platform implementation, integrations, custom applications and technology strategy. More at Virsys12.com.