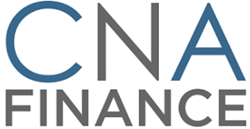 Coral Springs, FL (PRWEB) August 24, 2017
CNA Finance Chief Research Analyst, Kenny Soulstring, today announced that the stock market news outlet had initiated coverage on Green Spirit. The company is primed to take advantage of its four pre-approved medical marijuana dispensary permits, is working to build key competitive advantages in a captive and expanding market, and is positioned to benefit from the territory's spike in tourism, which broadens the market opportunity for Green Spirit.
According to Soulstring, Green Spirit is uniquely placed to become a competitive dispensary provider in Puerto Rico, a market identified as having one of the most promising and lucrative opportunities within the medical cannabis sector. Green Spirit is targeting a rapidly growing patient group that is eligible to use marijuana for medical purposes. Puerto Rico, along with Green Spirit, is following best and proven practices, modeling the successful programs launched in Colorado, Nevada, Oregon, and Washington state. Since inception,
Kenny Soulstring highlighted Green Spirit's opportunity by stating, "Green Spirit may be sitting in the catbird's seat of opportunity within the Puerto Rican market. The company is building a robust infrastructure, complemented by four pre-approved dispensary permits and may be able to take advantage of newly passed laws and regulations in Puerto Rico."
With the national trend toward approved use of both medical and recreational use of cannabis, Green Spirit has a unique opportunity to benefit from Puerto Rico's flourishing tourist trade. In 2016, an estimated ten million tourists visited the territory.
Soulstring believes that additional strengths of Green Spirit arise through the company's vertically-integrated structure, its ability to potentially co-op with strategic partners to increase product margins, and it's relatively isolated consumer market.
Finally, with the unstable political and economic climate in Puerto Rico, Soulstring believes that Puerto Rico is in need of taking concrete measures to generate tax revenues and to further bolster its tourism trade and control fiscal matters. While medical cannabis may not be the entire answer to solving the financial dilemma facing Puerto Rico, the program may be one of the fasted and most accepted ways to quickly generate much-needed revenues from an industry that has adopted national acceptance.
To read Kenny Soulstring's full analysis, click here.