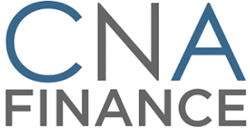 Coral Springs, FL (PRWEB) August 24, 2017
CNA Finance Chief Research Analyst, Kenny Soulstring, today announced that the stock market news outlet had initiated coverage on Advanced Medical Isotope Corporation, an emerging company that is targeting the treatment of cancer in animals, with plans to expand to human patients. The company is advancing its proprietary RadioGel brachytherapy medical device, which administers a localized injection of therapeutic compounds to target cancer cells directly.
According to Soulstring, Advanced Medical Isotope Corp. is well positioned for device approval, with the FDA granting the company an approval pathway that may cut over a decade off of typical approval processes. With the RadioGel technology classified as a device instead of as a drug, the company may be able to apply for certain exemptions regarding human trials so long as the animal testing produces compelling data.
Soulstring believes that the company has a key advantage in advancing the platform, "Advanced Medical Isotopes next generation RadioGel® platform is a therapeutic device to deliver a hydrogel treatment to an indicated area. Unlike some gel applications that solidify at cooler temperatures, ADMD's approach is to provide a minimal particle treatment, using Yttrium-90 phosphate, which solidifies at body temperature after injection and perfuses within the targeted tumor." He added, "The use of Yttrium-90 is part of the ADMD "secret sauce," because of its value to deliver a significantly high dose of beta energy emitters into the target area. Beyond the strength and benefit of localized treatment, the Yttrium-90 phosphate may become the preferred method of therapy since it causes the radiation to travel only a very short distance, with minimal collateral damage to healthy tissue located outside of the targeted region."
Currently trading at roughly ten cents a share, the company may have value to the upside in the near-term, and collaborative relationships with major universities provide ammunition to the thesis that the company may well offer a viable treatment to address animal cancers. Investors should not dismiss Advanced Medical Isotope's focus on the veterinary market, as it holds the potential to serve the over 60 million animals per year that are diagnosed with cancer in the United States.
The most near term catalyst for the company is from IsoPet®, which is expected to begin producing revenue on or before January of 2018. With confirmation studies in place to register the device useful for treating animals, the company is targeting the potential $40 million animal cancer market, a revenue number achieved by amassing just a 10% penetration into the total available market at a cost per treatment of roughly $5,000 per case.
To read CNA Finance's complete research coverage on Advanced Medical Isotope Corp., click here.