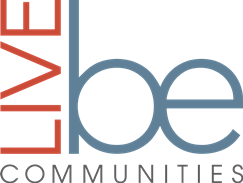 2Hopkins is using an innovative solution to conquer a real challenge, and we believe this is a state-of-the-art amenity that will provide a true benefit to our residents.
BALTIMORE, Md (PRWEB) August 23, 2017
LIVEbe, a premier apartment developer and operator dedicated to delivering distinct apartment homes within connected communities, has announced the addition of refrigerated lockers to its 2Hopkins apartment community in Downtown Baltimore.
The luxury high-rise, featuring 183 apartment homes, is the first apartment community in the U.S. to implement the Smiota PoD refrigerated lockers. Produced by Smiota, Inc., the lockers serve as a premier service amenity, allowing residents to utilize food delivery services and have round-the-clock access to their shipments via smartphone.
"There has been an uptick in demand for food-delivery services, and we've closely observed the trends of companies such as Blue Apron, HelloFresh and Instacart," said Elaine De Lude, vice president of LIVEbe. "2Hopkins is using an innovative solution to conquer a real challenge, and we believe this is a state-of-the-art amenity that will provide a true benefit to our residents."
Eight refrigerated and 62 dry package lockers from Smiota, all controlled by Smiota's Locker Operating System and an intuitive unified interface, were installed at 2Hopkins in early August. The refrigerated lockers are designed to accept fresh produce without insulated packaging, offer chill to frozen temperatures and customizable colors that can match the interior design of any community.
With 2Hopkins situated in the heart of downtown, residents do not have seamless access to nearby grocery stores and many choose a vehicle-free lifestyle. The refrigerated lockers eliminate many of these challenges. Another common obstacle with food-delivery services is wavering product and courier availability, which makes it difficult to produce accurate delivery time windows. With refrigerated lockers, residents don't have to be home for delivery drivers to secure and safely store food that needs to be refrigerated.
"There is a much bigger time window for delivery since the resident can order online and the couriers can deliver fresh produce, milk and eggs directly into refrigerated Smiota PoD," said Waheed Rasheed, cofounder and chief marketing officer for Smiota. "Residents get the convenience of not waiting at home for the delivery and couriers save time by aggregating all orders and delivering once. The lockers also provide an ecofriendly method of storage, as Styrofoam and dry-ice packaging aren't needed to keep the goods fresh, thus reducing waste."
With ecommerce projected to surge 125 percent in the next 5 years and surpass $4 trillion in annual revenue by 2020, on-demand food delivery will play a big role in the ever-growing trend. By 2020, more than 50 billion packages will be delivered annually, and apartment communities will account for a hefty portion of that total.
The National Multifamily Housing Council recently revealed that package management solutions are the No. 1 sought-after amenity beyond location.
"We're super excited because this really fits the level of service we're aiming to provide our residents," said Jennifer Rucker, vice president of operations for LIVEbe. "It also breaks the mold of multifamily developments where many insist things can only be done a certain way."
2Hopkins already is among the most amenity-rich communities in the area. The community features stunning views of the city from the floor-to-ceiling windows, 21st-floor resident lounge and fitness center, yoga studio, state-of-the-art bike storage and repair area, pet spa with large and small dog areas, a community host/concierge, garage parking and resident-curated events. The penthouse level features remote controlled blinds and special corridor designer finishes.
About LIVEbe
Headquartered in Rockville, Md., LIVEbe was founded in 2016 and is helmed by multifamily veterans Elaine De Lude and Jennifer Rucker. LIVEbe is the multi-family division of Berman Enterprises and was established with a specific focus on fostering a sense of community by offering an unparalleled living experience for residents and employing LIVEAmbassadors who are forward thinking and passionate about providing exceptional customer service. 
About Berman Enterprises
Berman Enterprises is a multi-generational real estate and investment company founded on the principles of honesty, integrity, hard work, hands-on management, community and philanthropy. Employing a conservative financial strategy, Berman Enterprises has experienced sustained growth since brothers Melvin J. Berman and I. Wolford Berman founded the company in 1952.
Today, the Company and its affiliates own and manage more than 9 million square feet of commercial office, retail, industrial/flex and residential properties in Maryland, Virginia, Illinois, North Carolina and Pennsylvania.  The Company also owns several hundred acres of developable land representing thousands of units of residential and hundreds of thousands of square feet of commercial and retail development potential.
About Smiota
Located in Pleasanton, California, Smiota Inc. provides a cloud based platform, locker operating system, applications and services that facilitate secure exchange of physical goods across all industries and walks of life. Smiota platform provides complete chain of custody, security, convenience, real-time analytics, and reporting.  These features and more are available as secure APIs (Application Program Interface) for partners and third-party developers to use with their own custom solutions. PODs for refrigerated and dry packages, Mailroom automation app, package room automation, recipient presence apps and many other applications are already running Smiota operating system on Smiota platform. Visit http://www.smiota.com for details or contact Waheed Rasheed at wrasheed@smiota.com.