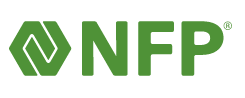 NEW YORK, NY (PRWEB) August 23, 2017
CEFEX, the Centre for Fiduciary Excellence, LLC, has once again certified NFP's Retirement division as adhering to the standards representing best practices in the retirement plan industry. The independent CEFEX Investment Advisor certification demonstrates fiduciary excellence based on a best practice standard and helps to verify that NFP's retirement division focuses on putting clients' interests first and acting in its clients' best interests.
"Receiving this honor for the sixth year in a row demonstrates our unwavering commitment to putting NFP's clients first," said CEO of NFP, Doug Hammond. "We believe this certification is a reflection of the outstanding work of our dedicated advisors and client support staff, further bolstering trust in our organization."
CEFEX performs annual audits by independent fiduciary experts to verify firms' adherence to the fiduciary standard. These audits are supplemental to the oversight performed by most financial regulators. The assessment is evidence-based and includes a document review, client file sampling, on-site visits, a background check and interviews with senior representatives at the firm. The assessment requires advisory firms and their advisors to:

Know standards, laws and trust provisions
Diversify assets for the specific risk/return profile of the client
Prepare an investment policy statement
Use prudent experts and document due diligence
Control and account for investment expenses
Monitor the activities of prudent experts
Avoid prohibited transactions and avoid or manage conflicts of interest in favor of the client
The CEFEX Certification shows NFP's dedication to:

Increased efficiency by developing processes that maximize quality and productivity
Enhanced decision-making by utilizing a factual approach that facilitates information-gathering and decision-making based on market data
Improving service provider relationships that result in strong adherence to best practices for documentation, and monitoring and ensuring that the highest quality investments are used in retirement plans
Avoiding conflicts of interest by adhering to a high fiduciary standard and prudent practices that put plan sponsors and plan participants' interests above our own
About NFP
At NFP Corp., our solutions and expertise are matched only by our personal commitment to each client's goals. We're a leading insurance broker and consultant that provides employee benefits, property & casualty, retirement and individual private client solutions through our licensed subsidiaries and affiliates.
NFP has more than 3,800 employees and global capabilities. Our expansive reach gives us access to highly rated insurers, vendors and financial institutions in the industry, while our locally based employees tailor each solution to meet our clients' needs. We've become one of the largest insurance brokerage, consulting and wealth management firms by building enduring relationships with our clients and helping them realize their goals.
Recently NFP was ranked the 4th largest US-based privately owned broker and the fifth largest benefits broker by global revenue by Business Insurance, the 9th largest property & casualty agency by total 2016 P&C revenue by Insurance Journal, the 11th largest global insurance broker by Best's Review and the 12th largest broker of U.S. business by Business Insurance.
For more information, visit NFP.com.