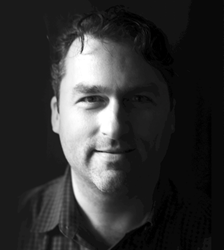 Los Angeles, California (PRWEB) August 23, 2017
VidaPrimo, the premier Latin Music video network, will begin to offer its music video library, live Latin music performances, artist interviews and other original programming in a new television-like linear experience on August 24. The announcement was made by VidaPrimo Executive Vice President and General Manager Stephen Brooks. The new service will complement VidaPrimo's on demand service and debut on YouTube and VidaPrimo.com, eventually expanding to other sites and apps, including DailyMotion, Roku and Amazon Fire TV.
"This is the next step in VidaPrimo's emergence as a media company dedicated to independent Latin music and the Millennial fans who love it," says Brooks. "Our viewers want the freedom that on-demand gives them, but they also want a lean-back experience. Whichever they prefer, VidaPrimo can deliver." Viewers can access the linear feed on any number of devices, including mobile, desktop and connected streaming player.
Brooks describes the new ad-supported channel as an "experiential multi-cast" that draws on VidaPrimo's library of 8,000 music videos and dozens of hours of original content. "What we're going for with the multicast is an MTV circa 1985 experience, very video centric but accented by exclusive related programs and video premieres. It's for the passionate music fan who wants to check in for 30 or 40 minutes to catch up on their favorite artists and genres." Brooks notes the technology required to deliver the multicast is significantly more accessible now than it was 30 years ago.
The company believes its ability to launch a multicast will be attractive to virtual MVPDs as a "skinny bundle" option in the Spanish language or music tiers.
About VidaPrimo:
VidaPrimo is a global media company that provides advertisers access to an exploding marketplace of US and Latin American Millennials as they consume the hottest content in the young Hispanic culture. Through agreements with more than 120 of the hottest Latin Rhythm artists, VidaPrimo is one of the largest Latin Music Multi-Platform Networks with presence across YouTube, DailyMotion, Amazon Video Direct and its owned and operated platform on VidaPrimo.com. With 60mm+ monthly views in the US and over 400mm across Latin America, VidaPrimo reaches 25 percent of US based Hispanic Millennials and an average of 20 percent of Millennials in Latin American countries. The VidaPrimo advertising platform leverages its massive reach of engaged Latin Millennials and connects them with brands through high quality in-stream video opportunities in front of premium content. Additionally, VidaPrimo offers creative product integration, custom video production and fan activation opportunities.