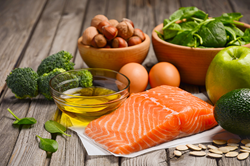 Arlington, VA (PRWEB) August 23, 2017
The non-profit Seafood Nutrition Partnership (SNP) Scientific & Nutrition Advisory Council (SNAC) is holding an inaugural State of the Science Symposium in partnership with the Global Organization for EPA and DHA Omega-3s (GOED) in Washington on Wednesday, Sept. 20, 2017.
This symposium provides a forum for global leaders in human nutrition to outline the latest consensus on seafood nutrition science. All aspects on the science and technology of seafood, including human nutrition and environmental sustainability will be addressed by leading experts. Educational presentations will merge technical analysis and accessible information for non-specialists.
The 2015-2020 USDA/HHS Dietary Guidelines for Americans recommends at least two servings of seafood per week and at least 250mg of omega-3s EPA+DHA per day to support heart and brain health as part of a healthy diet. Only 10 percent of Americans eat seafood twice a week and, on average, Americans take in 80mg of omega-3s EPA+DHA per day.
Speakers for the State of the Science Symposium include:

Dr. Tom Brenna, Chair of SNP SNAC, Dell Medical School and College of Natural Science at the University of Texas at Austin
Ms. Sara Baer-Sinnott, Oldways - Health Through Heritage
Ms. Laurel Bryant, NOAA Fisheries
Dr. Susan Carlson, University of Kansas Medical Center
Mr. Tim Fitzgerald, Environmental Defense Fund
Dr. William Harris, OmegaQuant
Captain Joseph R. Hibbeln, National Institutes of Health
Dr. Bruce Holub, University of Guelph
Mr. Robert Jones, The Nature Conservancy
Dr. Scott Nichols, Food's Future
Dr. Judith Rodriguez, University of North Florida
Dr. Michael Tlusty, University of Massachusetts
The State of the Science Symposium is made possible by the Title Sponsor DSM, a global science-based company active in health, nutrition and materials; Platinum Sponsor GOED; and Gold Sponsors AkerBioMarine and Wiley's Finest.
Please contact SNP to inquire about an invitation to the symposium.
About Seafood Nutrition Partnership
Seafood Nutrition Partnership (SNP) is the leading 501(c)3 non-profit organization in the U.S. building awareness of the health and nutritional benefits of seafood. SNP is addressing the country's public health crisis through education programs that inspire Americans to incorporate more seafood and omega-3s into their diets for improved health as per USDA Dietary Guidelines. In October 2015, SNP launched a national public health education campaign. For more information, visit SeafoodNutrition.org.