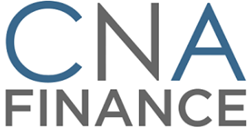 Coral Springs, FL (PRWEB) August 24, 2017
CNA Finance Chief Research Analyst, Kenny Soulstring, today announced that the stock market news outlet had initiated coverage on Cancer Genetics, a company that has key value drivers already in place to take advantage of opportunities in the $11 billion oncology testing market. The company's recent value enhancing acquisition of vivoPharm is expected to increase current revenues by over $5 million in the fiscal year and will add approximately 55 new oncology focused projects to the in-progress pipeline of over 170 active studies.
According to Kenny Soulstring, "In addition to additional partnership opportunity, which is likely according to the company's recent conference call, the vivoPharm acquisition expands the company's discovery and early development revenue base with a highly complementary set of biotechnology and pharmaceutical customers, with substantial opportunity to develop alliances in both Europe and the Asia-Pacific."
In addition, Soulstring believes that Cancer Genetics is well placed in an industry that is increasing the revenue opportunity exponentially, with an overall oncology testing market expected to eclipse $450 billion on a global scale by the end of the decade. Soulstring also cites that Cancer Genetics is building a global footprint. completing four transformative and accretive acquisitions that provide significant strategic opportunity moving forward.
With Cancer Genetics concentrating on both oncology and immuno-oncology, the newly combined company (with vivoPharm) will provide client specific services ranging from early compound selection to developing comprehensive sets of both in-vitro and in-vivo data and analysis. More importantly, for customers in need of supporting data for Investigational New Drug "IND" applications, the services offered by CGIX hold immense value to clients, who rely on the specialization and unique data profiles to support an IND.
To read CNA Finance's complete research coverage on Cancer Genetics, click here.