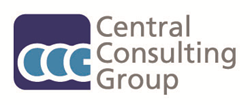 Clients frequently tap us for our deep knowledge of Deltek Vision and best operating practices
Minnepolis, MN (PRWEB) August 23, 2017
Central Consulting Group (CCG) is launching a new webinar series targeted to users of the Deltek Vision ERP system. The "Go In-depth with the Experts" series will debut Wednesday, Aug. 23, 2017, from 11 to11:30 a.m. CT with a webinar focused on how to successfully merge entities in Deltek Vision following a merger or acquisition.
The webinar, "M&A Success: Checklist for Merging Entities in Vision," will be hosted by CCG's M&A expert, Principal Consultant DeEtte Krogh. Krogh is a licensed CPA and has led more than 500 Vision data conversions. She spent five of her 20 years in Accounting as the Controller at a mid-size firm using Deltek software.
"We started the webinar series in response to client requests," said Jonathan Monroe, CCG Vice President of Client Services. "Clients frequently tap us for our deep knowledge of Deltek Vision and best operating practices. The webinar series is a way for us to share that knowledge with more clients."
Future "Go In-Depth with the Experts" webinars will cover the Deltek Vision-to-DPS transition, tracking fixed assets, Deltek Project Information Management (PIM) deployment and integration, Deltek Vision security, reorganizations, and much more. To be notified about upcoming CCG webinars, register for Email Alerts on the webinars page of the CCG website.
About CCG
CCG serves architectural, engineering and professional services firms across the United States and Canada by helping them get more out of their software. As a Deltek Platinum Partner, CCG specializes in customizing Deltek ERP software and migrating clients from Vision to Deltek's new Deltek for Professional Services (DPS) platform. http://www.centralconsultinggroup.com