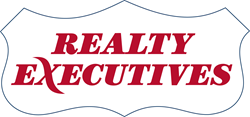 Phoenix, AZ (PRWEB) August 23, 2017
Realty Executives agents close 47 percent more transaction sides than the industry average, according to RISMedia's 29th Annual Power Broker Report (Top 500). This figure is up from last year's study measuring Realty Executives as being 32 percent more productive than the average agent, again demonstrating that its high-performing network and culture continues to outperform the industry.
"Everything we do is designed to make our agents more productive - and it's working. We're in the 86th percentile for agent productivity, no. 1 in customer service, and have an established brand with over 50 years of experience and innovation," says David Tedesco, CEO of Realty Executives International.
This data is taken from RISMedia's Power Broker report, which ranks residential real estate brokerage firms according to closed transaction numbers and closed sales volume. According to the report, the average real estate agent closed eight transactions in 2016, while Realty Executives agents closed up to double that number. This showcases Realty Executives' continued ability to attract the most productive and effective real estate agents, with the winning combination of a competitive cost structure and high brand value that provides successful agents with the maximum benefit.
"We're continuously improving our offering and making investments that are focused on supporting the most productive real estate agents in the industry. We offer a dynamic set of proprietary tools and integrated technology, and the freedom to operate the way you want to under a premium brand. We want to make it easy to be a part of our network," explains Tedesco.
Realty Executives will soon be launching a new offering for the most productive real estate teams, which will be a limited launch to specific parts of the US and expanded from there.
About Realty Executives Intl. Svcs. LLC
Established in 1965, Realty Executives International is one of the largest and most established real estate franchise systems in the world, with over 8,000 agents and 500 offices globally. The company offers disruptive pricing models particularly attractive to top performing agents. Its unrivaled mobile technology, business tools, training and concierge service are coupled with protected territories and financing for qualified franchisees. The Scottsdale-based, privately held company has been ranked as a leader in the real estate industry by publications like Entrepreneur, Success and Inc. magazines. For additional company information visit http://www.RealtyExecutives.com.