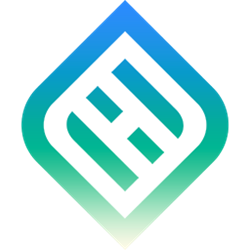 "We've built a robust set of modules that each contain a generic process and designed all features to be industry agnostic, so as to be repurposed and further customized between industry platforms."
Los Angeles, CA (PRWEB) August 24, 2017
The CHEX, Inc. DBA Commodity & Holdings Exchange (CHEX) and Cannabis Hemp Exchange (CHEX) is launching a Token Sale via Ethereum blockchain which opens 4:20pm PST August 24, 2017 on https://TokenSale.TheChex.com. Everyone is invited to review the White Paper explaining how the CHEX blockchain platform intends to power decentralized exchange in commodity and other hard, soft and digital asset sectors. Prospective users of the CHEX platform(s) may purchase the CHEX Token (CHX) utility with Ethereum, Bitcoin and Altcoins.
Trading within individual commodity and business-to-business (B2B) product industries carries its own idiosyncratic business processes. Individual players within a specific industry also have their own idiosyncratic processes. The CHEX premium platform provides a robust range of tools and feature sets to customize an individual business wholesale storefront or private exchange, and also meet an entire industry's requirements for a public exchange through process modularity; whereby each feature exists as part of a business process.
"We've built a robust set of modules that each contain a generic process and designed all features to be industry agnostic, so as to be repurposed and further customized between industry platforms. A new industry platform can be expediently loaded and operating with our existing library of robust process modules. These can be swapped and linked in adaptive ways to provide all necessary features for a smooth user experience to establish a business, participate in widespread commerce, and ensure regulatory compliance. Piecing these module sets together can be wired in such a way as to solve all idiosyncratic needs of each asset sector looking to optimize B2B exchange as well as to launch other marketplace types (B2C, C2C, C2B)," says Eugene Lopin, Founder & CEO of The CHEX, Inc. Examples of current B2B process modules include product bundling, lot specifications, order communication channels, order negotiation and settlement, order tracking logistics, social and business networking, affiliate platform trees, compliance verification and user ratings.
The underlying blockchain layer integrating CHEX Token (CHX) into individual exchange platforms establishes (1) a transaction medium for asset exchange between parties and (2) a distributed, immutable ledger record of verifiable asset holdings and physical inventory tracking. Furthermore, the CHEX token integration is an economic innovation for buyers and sellers to transact more favorably versus established networks via the CHX Rewards Program. CHEX Tokens will be rewarded to power users who supply market activity and useful content that boost the network effect for an industry's platform ecosystem. Since CHEX Token units serve as a transaction medium on these platforms, the value of rewarded tokens will provide a subsidy to all transactions; thereby discounting the market buyers and ensuring sellers settle at top market price. This model also merges previously unlinked market makers. Individual broker accounts who may navigate between industries can also earn by affiliating with active market orders to help connect buyers and sellers.
The superstructure that CHEX in­tends to create is a unification of isolated industry sectors on a common, blockchain-secured platform. The CHEX Ecosystem will power various industry Pillars, which will be customized according to their unique needs and regulations in collaboration with Industry Ambassadors. The CHEX Token Layer will serve to bind all independent industry exchanges to be powered by a shared blockchain. Our first Proof of Concept rollout of the CHEX technology is the active and fully developed Cannabis Hemp Exchange (CHEX) platform http://www.TheChex.com.
"We are ready to demonstrate our platform's value, and chose the nascent and fastest growing Cannabis industry as the entry point, in part due to the infancy of its regulatory environment. This gave us, as a technology team, a fresh opportunity to innovate over established processes and inefficiencies common in other industries, and a chance to develop the correct protocol to standardize exchange for the most unique and nuanced commodity in the world. This poses a major challenge and opportunity for an exchange to influence sensible trade standards that can benefit market price discovery, improve quality control, and lead to partnerships that solve industry problems such as the banking issues. Our team spent almost three years designing transactional solutions for Cannabis and general commodity and B2B product use cases. The CHEX token sale provides us a unique opportunity to inspire a progressive global community on how we can scale the benefits of the CHEX modular platform, blockchain and emerging technologies to upgrade commodity markets by making them more efficient, automated and trustless. Our goal is to secure a Proof of Concept in the Cannabis industry as a launching point for improving commodity and asset exchange frameworks in other sectors," adds Eugene.
About CHEX:
The CHEX is a technology company that powers online B2B distribution of commodity and finished products, and is currently operating in the legal Cannabis industry. Modern cross-platform software solutions are customized for the supply chain business and regulatory needs of Producers, Distributors, Retailers and Brands.
For maturing commodity market needs, private client platforms will integrate to 'push' excess inventory supply to seed public exchange platforms that CHEX will host on regional levels, and match with demand in increasingly anticipated buyer markets; allowing programmatic transition to centralized marketplace adoption that supports complete market information, increased business connections and universal exchange standards.
The CHEX aims to be a catalyst for innovative solutions to best practice adoption in the Cannabis industry with respect to commodity exchange standardization, regional product classification consistency, and sensible quality control standards – the lack of which adversely affects the wellbeing of consumers and medical patients.
For more information about The CHEX Token Sale, please email support(at)thechex(dot)com and join the company's public channels on Slack and Telegram via https://TokenSale.TheChex.com.