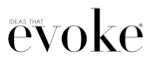 Madison, WI (PRWEB) August 23, 2017
Ideas That Evoke®, a social media, influencer and PR agency serving clients in the beauty, lifestyle and luxury industries, has landed a spot on the prestigious Inc. 5000 list for the second year in a row. The Inc. 5000 represents a unique look at the most successful companies within the American economy's most dynamic segment— its independent small and midsized businesses. During the last three years, the Madison-based agency has touted growth of more than 714% percent and currently sits at No. 633 in the overall national ranking.
Evoke Brand Strategies – which was launched by its Founder and President, Kelly Ehlers, in 2009 – also ranks as the No. 8 Top Company in the State of Wisconsin. The agency was recently honored with the Dane County Small Business Award, celebrating small businesses and the contributions they make to our communities and economy. To date, Evoke's rapid growth has been 100 percent referral-based, a testament to the agency's drive and dedication to helping its clients make tangible improvements to their business success.
"The Inc. 5000 is a hallmark of entrepreneurial achievement, and we are honored to be included among the nation's most successful private companies," Ehlers said. "At Evoke, we work with a multitude of industry-leading brands to pioneer their social PR, influencer and digital strategies in today's hyper-connected media landscape. We are committed to finding new ways to share brand stories and strategically connect brands with their audiences. I'm incredibly proud of the work we've done for our clients, and look forward to Evoke continuing to grow and innovate alongside today's leading businesses."
This year's Inc. 5000 roster is the most competitive crop of companies in the list's 36-year history. The average company on the list achieved a mind-boggling three-year average growth of 481%. The Inc. 5000's aggregate revenue is $206 billion, and the companies on the list collectively generated 619,500 jobs over the past three years.
"The Inc. 5000 is the most persuasive evidence I know that the American Dream is still alive," says Inc. President and Editor-In-Chief Eric Schurenberg. "The founders and CEOs of the Inc. 5000 tell us they think determination, risk taking, and vision were the keys to their success, and I believe them."
The annual Inc. 5000 event honoring all the companies on the list will be held from October 10 through 12, 2017 at the JW Marriott Desert Springs Resort & Spa in Palm Desert, CA. Speakers include some of the greatest entrepreneurs of this and past generations, such as former Ford president Alan Mullaly, FUBU CEO and founder and "Shark Tank" star Daymond John, Dollar Shave Club founder Michael Dubin, researcher and #1 New York Times bestseller Brené Brown, and Gravity Payments' founder and CEO Dan Price.
###
About Ideas That Evoke®
Ideas That Evoke® – a social media, digital and PR agency located in Madison, WI – was recently named the #325th Fastest Growing Private Company in America and 4th Fastest Growing Company in WI by Inc. Magazine's annual Inc. 5000 List. The agency, founded by Kelly Ehlers in 2009, is rooted in solving business challenges through the innovative use of social media, influencer marketing and disruptive creative. To learn more about Ideas That Evoke, visit http://www.IdeasThatEvoke.com, like us on Facebook and follow us on Instagram and Twitter.
About Inc. Media
Founded in 1979 and acquired in 2005 by Mansueto Ventures, Inc. is the only major brand dedicated exclusively to owners and managers of growing private companies, with the aim to deliver real solutions for today's innovative company builders. Winner of the National Magazine Award for General Excellence in both 2014 and 2012. Total monthly audience reach for the brand has grown significantly from 2,000,000 in 2010 to over 18,000,000 today. For more information, visit http://www.inc.com.