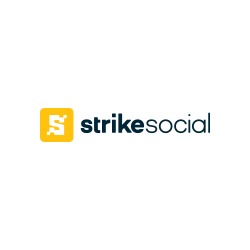 We commonly see that advertisers choose to allocate their spend based on preconceived notions of different groups rather than listening to the data.
CHICAGO (PRWEB) August 23, 2017
Marketers' obsession with millennials is clear, and according to Strike Social — the world's largest YouTube ad optimization company and a global leader in social media advertising — this carries over to YouTube ad targeting too.
In its "Q3 2017 Data Report: YouTube's Generational Divide," Strike Social examined a year's worth of YouTube campaigns across 25 industries in the U.S., with the goal of helping advertisers target their ads better. The global tech firm found that baby boomers showed view rates 10 percent higher than millennials (31.2 percent for boomers and 28.3 percent for millennials), yet advertisers push much more of their spend to the younger cohort. Advertisers are likewise enamored with Gen Xers. They spent 137 percent more on this group than baby boomers, despite Gen Xers' lower view rate (28.5 percent).
"We commonly see that advertisers choose to allocate their spend based on preconceived notions of different groups rather than listening to the data," said Jason Nesbitt, VP of Media & Agency Operations at Strike Social. "This data proves that following those stereotypes often has the opposite effect on campaign engagement rates. Baby boomers make up nearly a quarter of YouTube visitors. By ignoring this group, advertisers are missing out on a significant audience that is both highly engaged and highly valuable."
The report also delves into engagement rates by device. While conventional wisdom says everything is going mobile, desktop is shown to remain a crucial medium for viewing YouTube ads. It is the most popular by view rate among baby boomers and had the highest view rate across devices, at 30.9 percent, compared to 27.9 percent for smartphone and 27.8 percent for tablet. Even mobile-friendly millennials watched more on desktop, with a 30 percent view rate there versus 27.3 percent on smartphone and 27.1 percent on tablet.
"In another myth-busting surprise, although mobile is becoming more popular, it's not the go-to device to watch YouTube content," Nesbitt said. "Desktop users are much more likely to be willing to slow down, dive into a lot of YouTube content and view a couple of ads while they're at it. Mobile users are more often on the go and won't linger quite as long."
Among the other highlights of Strike Social's latest findings:

The tablet was the least ad-friendly device for any generation except for boomers. Tablets had a 30.2 percent view rate, whereas phone had a 29.4 percent view rate for boomers.
Retail saw a much higher view rate among boomers than the average for all three generations studied, at 26 percent versus 15.7 percent, respectively.
Entertainment saw a 33 percent view rate for boomers, which aligns with the most popular affinity audiences for boomers: movie lovers (32 percent), art & theater aficionados (31.7 percent) and TV lovers (31.3 percent).
Strike Social used its own proprietary artificial intelligence, machine-learning and data science tools to produce the information available in this report. That includes the Similarity Score, which can help advertisers discover new audiences to improve their YouTube campaign performance.
For more information and to access Strike Social's full YouTube data report, click here.
About Strike Social
Strike Social harnesses the power of artificial intelligence to drive the best outcomes in YouTube and social media advertising. Through media-buying software and service, Strike Social manages 15,000+ campaigns each day for the world's leading agencies and brands, including Beats, Xbox, Honda, Mattel, Lionsgate and Trunk Club. With a workforce presence in 16 major markets — including headquarters in Chicago and offices in Kraków and Manila — Strike Social was recently named the No. 17 fastest-growing private company in the U.S. by Inc. Magazine. Learn more at strikesocial.com.