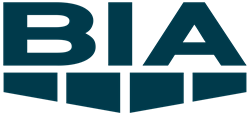 New York City, NEW YORK (PRWEB) August 24, 2017
BIA, a leading national eDiscovery service provider celebrating its 15th anniversary this year, announced today that it has partnered with the Association of Certified eDiscovery Specialists (ACEDS) as a "Gold Level" affiliate member.
A member organization for eDiscovery professionals in the public and private sectors, ACEDS has established the only objective certification for the eDiscovery industry that covers the full Electronic Discovery Reference Model (EDRM). Candidates who pass the rigorous examination earn the right the use the Certified E-Discovery Specialist (CEDS™) certification.
"We are thrilled to become an ACEDS affiliate member," said Mark MacDonald, BIA's VP of Sales. "This partnership enables us to provide our team with professional development opportunities, access to educational resources and networking. All members of our sales staff either are already CEDS™ certified or will be within the next few months, further cementing our expertise and leadership in eDiscovery."
"ACEDS is honored to be chosen as a partner by true pioneers, the BIA team. We're certain BIA's investment in their team's competence and understanding will continue to serve not only BIA clients, but the ACEDS community at large," said Mary Mack, ACEDS executive director.
Through this affiliation, BIA and ACEDS will co-host several webinars and podcasts while delivering new, exciting educational resources to the eDiscovery community. The first webinar will be held Tuesday, Sept. 26 at 1pm ET and will cover managed document review. Guests can learn more and register to attend at http://bit.ly/BIAwebinar.
About BIA
Celebrating its 15th anniversary as an industry pioneer, BIA continues to set the standard for reliable, innovative and cost-effective eDiscovery services. Its customer-first focus has resulted in countless innovations copied widely across the industry today. From technical innovations like truly remote data collections and the first cloud-based, end-to-end eDiscovery platform to service revolutions like reusing data and coding across matters and hiring dedicated, full-time employees for document review, BIA consistently stands at the leading edge of the industry. Founded by legal and technology professionals, BIA provides the entire spectrum of eDiscovery services – including attorney document review – with minimal disruption to its clients' daily business operations. To learn more, visit BIA at http://www.biaprotect.com or on Twitter at @biaprotect.
About ACEDS
The ACEDS Professional Association, part of leading legal education provider BARBRI, is a membership association committed to promoting and verifying eDiscovery skills and competence through training, education, and certification to organizations and individuals. The association's goal is to help professionals and organizations reduce the costs and risks associated with eDiscovery, and realize the advantages of performing it effectively. ACEDS awards the Certified eDiscovery Specialist (CEDS) credential, which is held by practitioners at Am Law 200 firms, government agencies, including the U.S. Securities and Exchange Commission and U.S. Justice Department, and some of the largest corporations in the world.
###