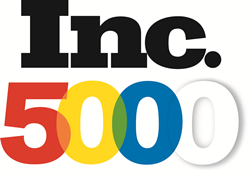 "It is a great honor for MMP to be recognized with such high achieving companies. This is a testimony to our clients, our innovative team, and our focus every day to provide superior medication management services," says Labinot Avdiu, MMP's CEO.
Crestwood, IL (PRWEB) August 24, 2017
Medication Management Partners aligns with clients' culture and strategic objectives to offer custom pharmacy solutions that are built around existing operating plans and help create the desired resident experience. MMP exclusively provides services, specialized packaging, and the additional support needed for residents who live in assisted living, supportive living, memory care, CILA and group homes. MMP currently services clients in Illinois, Wisconsin, Minnesota, Iowa, Indiana, Kansas, Georgia and Florida, and can pursue licensing in other states per client's request.
Ron Weinert, MMP President comments, "Our team of professionals at Medication Management Partners delivers a unique blend of high tech and high touch value. MMP provides enhanced, scaled and customized solutions while ensuring industry leading quality." Labinot Avdiu, MMP's CEO states, "Our goal is to become the national pharmacy leader in assisted living, memory care and behavioral health and this recognition affirms that we are making consistent progress."
About MMP
MMP provides innovative medication management solutions with outstanding quality, accuracy, and service to assisted living communities, supportive living communities, memory care communities, and CILAs. MMP's proven service delivery processes and technologies are custom tailored to community and resident needs. MMP's industry leading capabilities enhance resident health outcomes, staff efficiency, and organizational success and growth.