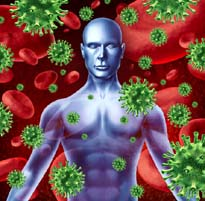 Our data demonstrate for the first time...the association of key markers of adaptive and innate immunity with survival.
Raleigh, NC (PRWEB) August 24, 2017
Doctors with Southampton University in the UK have developed a system of immune system tests that they say show the relationship between immune cells and mesothelioma survival. Surviving Mesothelioma has the full story. Click here to read it now.
Researchers used 302 tissue samples from patients with advanced malignant mesothelioma to determine that patients appear to have better treatment outcomes when they test high for certain kinds of immune system cells and low for others.
"Our data demonstrate for the first time, in predominately advanced disease, the association of key markers of adaptive and innate immunity with survival and the differential effect of histology [subtype]," writes Serena Chee, a member of the medical faculty at the University of Southampton.
According to the study published in the British Journal of Cancer, mesothelioma patients with the epithelioid subtype had better outcomes when their tumor samples tested high for a certain type of T-cell (CD4+) and B-cell (CD20+) and low in another type of T-cell (FOXP3+), macrophages, and neutrophils.
"Determining mesothelioma prognosis and making informed decisions about treatment are significant challenges for doctors and patients," says Alex Strauss, Managing Editor for Surviving Mesothelioma. "This study suggests that immune system testing could be a relatively simple way to improve both prognosis and treatment outcomes."
For a more indepth look at the possible association between immune system cell counts and mesothelioma survival, see Using Immune Cells to Predict Mesothelioma Outcomes, now available on the Surviving Mesothelioma website.
Chee, SJ, "Evaluating the effect of immune cells on the outcomes of patients with mesothelioma", August 17, 2017, British Journal of Cancer, Epub ahead of print, http://www.nature.com/bjc/journal/vaop/ncurrent/full/bjc2017269a.html?WT.feed_name=subjects_immunology&foxtrotcallback=true
For more than a decade, Surviving Mesothelioma has brought readers the most important and ground-breaking news on the causes, diagnosis and treatment of mesothelioma. All Surviving Mesothelioma news is gathered and reported directly from the peer-reviewed medical literature. Written for patients and their loved ones, Surviving Mesothelioma news helps families make more informed decisions.