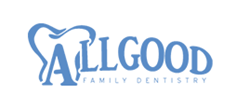 Nothing is more important to me than my patients' comfort during a dental procedure.
Midlothian, VA (PRWEB) August 24, 2017
Drs. Ashlyn Price and Autumn Mayers now offer the latest in patient care with the Patient Comfort Signal (PCS). Those who feel any level of discomfort while receiving treatment for gum disease or another procedure can trigger an alert so that the source of the issue can be addressed and eliminated. Those who would normally feel anxiety over a general appointment with a dentist in Midlothian, VA, can now relax and be given a voice during their treatment.
The nature of almost every dental procedure puts patients at a disadvantage when it comes to being able to let the hygienist or dentist know if an issue arises. Being vulnerable increases the fear that some people experience when they anticipate going to the dentist in Midlothian, VA. However, avoiding a necessary procedure can have severe consequences as bacteria spread infection that leads to advanced gum disease, decay and even tooth loss. When patients can easily communicate their needs, treatment becomes less stressful. The Patient Comfort Signal was developed to provide this capability and Drs. Price and Mayers have adopted the technology to help patients feel more at ease. Dr. Mayers notes, "Nothing is more important to me than my patients' comfort during a dental procedure."
With a handheld remote, each patient controls a display that lights up three separate messages. Whether it be to indicate that suction is needed, or that the patient is in discomfort or pain, the appropriate button brings instant attention and relief. Dr. Price says, "It's so straightforward and user friendly, and I have received nothing but positive feedback from every patient."
Those seeking a dentist in Midlothian, VA, who takes their comfort seriously, can learn more about the advanced PCS system available at Allgood Family Dentistry by visiting http://www.allgoodfamilydental.com. Appointments for a hygiene cleaning, gum disease treatment, dental implant consultation or other services can be made by calling 803-739-0000.
About the Practice
Allgood Family Dentistry is a general dental practice offering personalized dental care to patients in Midlothian, VA. Drs. Ashlyn Price, Autumn Mayers and Ron Adelman offer experienced and highly-trained dental care for a variety of dental services including dental implants, Invisalign®, cosmetic dentistry, periodontal care and TMJ disorder treatment. The entire team at Allgood Family Dentistry make each patient's needs their first priority and take the time to build a relationship with their community. To learn more about Drs. Price, Mayers and Adelman, visit their website at http://www.allgoodfamilydental.com or call 803-739-0000 to schedule a personalized consultation.