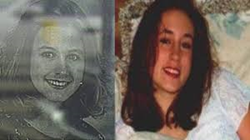 Did Larry Swearingen kill Melissa Witt and Melissa Trotter?
Fayetteville, Arkansas (PRWEB) August 23, 2017
An Arkansas documentary crew investigating the murder of 19-year-old Melissa Witt is comparing her murder to that of Melissa Trotter, another 19-year-old who was killed in Texas in 1998.
Larry Swearingen is currently on death row for the rape and murder of Melissa Trotter. Trotter was a community college student that disappeared from campus on December 8, 1998. Trotter's body was found January 2, 1999 in a national forest, according to the crew. The 19-year-old had been strangled.
Over the years, Swearingen has successfully avoided execution for the rape and murder of the 19-year-old coed on four different occasions.
Swearingen has repeatedly requested additional DNA testing in the Trotter case -- this has been the crux of his legal case.
But prosecutors – and higher courts – have repeatedly deemed such testing unnecessary due to the "mountain of evidence" pointing to Swearingen's guilt.
Through it all, Swearingen has maintained his innocence in Trotter's murder.
Did Larry Swearingen also murder Melissa Witt in 1994? The Arkansas documentary team is in a race against the clock to find out: Swearingen's new execution date has been set for November 16, 2017.
Years after Witt's murder, in February of 1999, Swearingen became a person of interest by authorities in Fort Smith as they reviewed the case file of Melissa Witt.
Melissa Witt disappeared from the parking lot of Bowling World in Fort Smith, Arkansas on the evening of December 1, 1994. Her nude body was recovered in the Ozark National Forest roughly six weeks later on January 13, 1995.
The Arkansas documentary team believes the murders of Melissa Witt and Melissa Trotter are remarkably similar and the circumstances warrant a closer look at Swearingen in Witt's abduction and murder.
The documentary team claims that some important points that seem to tie the cases together are as follows:
1) Larry Swearingen had ties to Arkansas, including family that live within 150 miles from the location of Melissa Witt's abduction.
2) Both girls had a first name of Melissa.
3) Both girls were the same age.
4) Both girls had the same type of physical appearance.
5) Both had personal possessions taken from them by the killer. Melissa Witt's clothing, purse and jewelry were taken. Melissa Trotter's backpack and jewelry were taken.
6) Both girls were dumped in a national forest located 50 miles away from the site of the abduction.
7) Both were college students.
8) Both girls were abducted in the same week, exactly four years apart.
9) Both girls were found with cigarette butts near their body.
10) Both girls had a lack of defensive wounds on their body.
11) Both girls had been strangled.
12) Relatives of Swearingen indicated he was familiar with the area where Melissa Witt's body was discovered.
According to the documentary crew, investigators put together a timeline which tracked Swearingen's movements close to the months surrounding the time of the murder of Melissa Witt. Police have learned he was a journeyman electrician who traveled through the Southeast, along the east coast and as far north as New England in search of work. Police also learned that Swearingen was in Arkansas in November of 1994 -- just days before Melissa Witt was abducted and murdered.
To date, Swearingen's attorney refuses to allow him to speak to anyone regarding the Melissa Witt case.
So the question remains: Did Larry Swearingen kill Melissa Witt?
"Our team," says LaDonna Humphrey, Executive Producer of the upcoming documentary, "Would like to talk to Swearingen, or at least see him formally questioned in the murder of Melissa Witt. What does he have to fear? If he's innocent, this is his chance to clear his name."
The documentary team asks for anyone with information about Larry Swearingen or the murder of Melissa Witt to contact their anonymous tip line at: 479-221-9393.
According to Humphrey, her team "will not stop" until Swearingen is questioned regarding the murder of Melissa Witt.