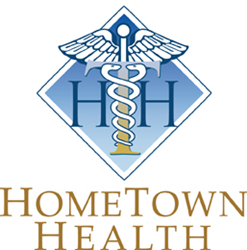 We congratulate and honor Home Town Health, LLC for its achievement. Thank you again for your dedication to IACET and to our shared goal of promoting quality in continuing educating and training.
Cumming, GA (PRWEB) August 24, 2017
HomeTown Health was announced as the 2017 Exemplar Training Organization Award by the International Association for Continuing Education and Training (IACET) on July 31, 2017. The IACET Exemplar Training Organization Award honors exemplary, results-oriented programs or projects that demonstrate cost-effective, significant and relevant impact on the populations served.
Noted in the letter of award from IACET CEO Joe McClary and 2017 Award Committee Chair Kevin Perry, "With the high-quality, competitive submissions the Awards Committee received, selecting the 2017 recipient was a significant challenge for the committee. We congratulate and honor Home Town Health, LLC for its achievement. Thank you again for your dedication to IACET and to our shared goal of promoting quality in continuing educating and training."
HomeTown Health, LLC will be presented with its award at the 2017 IACET Awards Reception and Ceremony on Thursday, October 5 at the Sheraton Grand Hotel in downtown Los Angeles, California. The Awards Reception and Ceremony is a gathering of continuing education and training professionals, the IACET Board of Directors, Commissioners and other guests.
HomeTown Health's program submission was the Iowa Hospital Transformation Consortium that ran from fall 2016 through spring, 2017. The program was supported by the Small Hospital Improvement Program (SHIP) Grant of which HomeTown Health serves as the Project Director with the Iowa Department of Public Health. The audience was 70 Critical Access and small hospitals across Iowa. The program's goal was to build a group of hospitals and other stakeholders that work together to strengthen the rural health infrastructure and increase access for small or rural Iowa hospitals. The focus of the training provided was in three areas: quality improvement, revenue cycle management, and telemedicine, and thus served many department leaders and hospital staff.
Jennie Price, HomeTown Health's Director of Business Development and SHIP grant coordinator for the program accredits the success of the training program in large part to the standards of excellence set forth by IACET. "This program gave HomeTown Health and our online education arm, HomeTown Health University, the opportunity to expand our mission of helping rural hospitals survive in the midst of rapid industry change and constant reimbursement struggles to a new state. What made the program so successful was the extensive needs analysis performed as an IACET accredited provider. This important step in the curriculum design process allowed HomeTown Health and the Consortium partners and trainers to target the support education and resources to address the specific needs of Iowa hospitals as a group, and individually."
As part of the Iowa Hospital Transformation Consortium, HomeTown Health partnered with industry experts to provide education training via webinars and a live conference event, which included the following.
In Quality areas, a team from Health Management Associates (HMA), Illinois Critical Access Hospital Network (ICAHN), and Morris, Manning & Martin, LLP
In Telemedicine areas, Global Partnership for Telehealth, National School of Applied Telehealth, Great Plains Telehealth Resource Center (gpTRAC), UVA Office of Telemedicine, and University of Iowa Health Ventures.
In Financial areas, in addition to the HTH team, Kerry Dunning, LLC, MedPerformance,
Dale Gibson Medicare Consulting, and HCCS.
Jimmy Lewis, HomeTown Health CEO says, "While we are especially proud of the work done by HomeTown's team related to the IACET processes and requirements, we are even more so grateful for these individuals, businesses and organizations who partnered with HomeTown Health for the provision of the Iowa Hospital Transformation Consortium. Their level of expertise and willingness to engage their knowledge with participating hospitals is what makes a project of this nature a true success."
About HomeTown Health, LLC: HomeTown Health, LLC is a network of rural hospitals, healthcare providers, and best practice business partners who collectively pursue ways to help its members survive in this environment of constant change in reimbursement, operations and technology. HomeTown Health, LLC is committed to providing legislative representation, best practice solutions and continuing education and training through research and the continuous improvement of processes for healthcare providers. Learn more at http://www.hometownhealthonline.com or http://www.hthu.net.
About IACET: IACET is the premier standards-setting organization for continuing education and training. Their strategic mission is to promote IACET standards as a benchmark for quality program delivery. IACET Accredited Providers are an elite group of educators dedicated to quality in continuing education and training. Consumers trust the IACET CEU because they know that the Accredited Providers' processes must follow the ANSI/IACET Standard for Continuing Education and Training and have been thoroughly assessed by a third party. For more information, please visit http:// http://www.iacet.org.