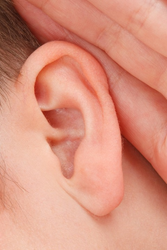 We have known for some time that prescription medications can damage inner ear hair cells and cause tinnitus...
Santa Rosa, CA (PRWEB) August 27, 2017
Researchers at OHSU have presented findings on a study focused on understanding why a common antidepressant medication may worsen tinnitus symptoms in some patients. Published in the journal Cell Reports just this month, researchers focused on the neuromodulator 'serotonin', which is largely considered to be responsible for maintaining mood and social behavior, sleep, memory, appetite and digestion. They discovered that neurons of the brain known as fusiform cells become hyperactive and hypersensitive to stimuli when exposed to antidepressants that work to elevate serotonin, a situation which may compound symptoms in people who suffer from both depression and tinnitus.
People most at risk of seeing an increase in tinnitus symptoms are those who take the type of antidepressant classified as selective serotonin reuptake inhibitors (SSRI) which works in the brain by boosting the level of serotonin specifically.
"We have known for some time that prescription medications can damage inner ear hair cells and cause tinnitus," explains Dr. David Quenelle of Santa Rosa Head & Neck. "Culprits include non-prescription medications like aspirin and acetaminophen taken at high doses. Prescription medication such as certain diuretics and antibiotics are also known to cause or aggravate tinnitus, so it's not surprising that anti-depressants can also be added to the list."
Tinnitus in a nutshell
According to the American Tinnitus Association more than 50 million Americans experience tinnitus, often to a debilitating degree, making it one of the most common health conditions in the U.S. More than 20 million people struggle with chronic tinnitus, and 2 million of those report extreme and debilitating symptoms. Veterans are the fastest growing segment of the population suffering from severe tinnitus reportedly affecting more than 900,000 people.
Tinnitus is commonly associated with hearing loss. Onset can stem from a variety of known and unknown causes, including but not limited to neurological damage, excessive ear wax, ear infections, and nasal allergies. The primary symptom of tinnitus is the perception of a persistent buzzing or ringing sound within the ear, not associated with any corresponding external auditory stimuli.
"Symptoms of tinnitus can be perceived in a range from mild to severe for those who struggle with the condition," says Dr. Quenelle. "Ironically for some people, it can also lead to depression, making it all the more important that physicians treating patients for depression also screen for hearing loss or tinnitus before prescribing medication."
Severity of Symptoms
Tinnitus is a medical condition that can have negative consequences on a patient's overall health and well-being. Even moderate symptoms can interfere with a person's ability to work and socialize. Most commonly reported symptoms include:

Anxiety & Depression
A sense of feeling distressed
Mood swings
Poor concentration
Problems sleeping
Pain (tinnitus accompanied by hyperacusis)
There may be no medical cures for tinnitus yet, but there are proven devices and treatments that can significantly reduce the symptoms including; hearing aids, biofeedback, electrical stimulation, relaxation therapy, counseling, habituation therapies, tinnitus maskers and hypnosis.
About SRHN Hearing Center
People of all ages experience symptoms of hearing loss, including tinnitus and these symptoms can sometimes lead to serious social problems and depression. SRHN's Hearing Center's team of board certified otolaryngologists and experienced audiologists is devoted to finding the best, personalized hearing solutions and providing comprehensive care for all hearing and balance needs. To learn more v isit the website or call (707) 523-7025