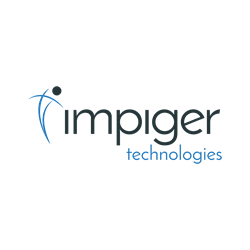 Impiger is honored to be selected for the second year in a row.
Richardson, Texas (PRWEB) August 24, 2017
Today, Impiger Technologies, a leader in helping businesses with Digital Initiatives like Digital Engagement, Digital Automation and Digital Business Management Solutions, announced that it was named on the 2017 Inc. 5000 list of fastest growing private companies in America. Impiger has made this prestigious list for the second year in a row and has moved up in the rankings 178 positions to 2,634. Impiger's growth fueled by implementation of Digital Solutions for customers that are changing the way they do business by enabling Digital Transformation, leveraging Mobile, IoT, Cloud and Digital CMS web technologies, resulting in 133% growth in the past 3 years.
"Impiger is honored to be selected for the second year in a row. Knowing how competitive it is to be on, and stay on this prestigious list is equaled only by the satisfaction we get from delighting our customers with our expertise, value addition, quality and timely deliverables" said Jude Ramayya, CEO of Impiger Technologies. Further he added, "I credit our success to the Impiger team who always look at our Customers as partners and look for ways to add value to their business and all our Customers, who give us opportunity to serve them to the best of our abilities to provide solutions that are having a positive impact on their business in today's Digital driven world. Looking ahead, we will continue to stay ahead of the curve on behalf of our current and future customers, empowering businesses with advanced Digital solutions."
The Inc. 5000 is a list of the fastest-growing private companies in the nation. Started in 1982, this prestigious list of the nation's most successful private companies has become the hallmark of entrepreneurial success.
About Impiger Technologies:
Impiger Technologies is a leading Digital Transformation Solution Provider that enables Businesses to Automate, Engage and Manage their business through the implementation of Mobile, Cloud, Web, IoT, AR, RPA and AI Technologies. In the last 12 years, Impiger has implemented more than 500 Digital Solutions and served more than 200 businesses resulting in improved business efficiency, enhance productivity, and revenue growth. To learn more about Impiger Technologies, visit the website at impigertech.com or visit Impiger's Twitter page @impigertech.