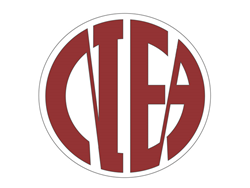 Washington, D.C. (PRWEB) August 24, 2017
The National Indian Education Association (NIEA) will host their 48th Annual Convention & Trade Show in Orlando, Florida at the Caribe Royale on October 4-7, 2017. This year's theme, "Building Education Nations by Amplifying Innovative Voices," brings together Native educators, students, and advocates focused on improving the academic achievement of Native students.
NIEA Executive Director Ahniwake Rose says, "The NIEA Convention creates a unique opportunity for educators, advocates, and tribal leaders to share successful teaching strategies and seek solutions for challenges faced in school systems. We offer a meaningful space for stakeholders to discuss, network, learn, and guide policy and advocacy at a national level."
NIEA is excited to host the 48th Annual Convention & Trade Show in Orlando. NIEA President Yatibaey Evans says, "NIEA is thrilled to bring our Convention and Trade Show to Orlando for 2017. Our Convention is a focal point of Native culture and community, and will shape the future of Native education by allowing attendees to immerse themselves in tradition and learn about innovative teaching strategies."
NIEA Convention attendees will have opportunities to engage in participatory workshops, research presentations, poster sessions, and keynote addresses from prominent educators and advocates – all focused on advancing educational programming, opportunities, and results for Native students.
The three-day event also offers a trade show, which attracts exhibitors from across the United States including: Native arts & crafts vendors, college & career opportunities, education resources, and nationally recognized agencies and non-profits.
Registration is currently open for the 48th Annual Convention, and NIEA members and non-members alike are welcome to attend. Additionally, space is still available for Trade Show exhibitors; reserving a booth provides an excellent opportunity to access the more than 2,000 attendees anticipated at the event.
For more information about the 48th Annual NIEA Convention & Trade Show, or to inquire about becoming an NIEA member, sponsor, or trade show exhibitor, please visit the website at http://www.niea.org.
About the National Indian Education Association (NIEA): NIEA advances comprehensive educational opportunities for all Native students. Serving as the critical link between Native communities and the diverse array of institutions that serve our students, NIEA holds all accountable for improving achievement. Through advocacy, capacity-building, and education, NIEA supports Native students, and their communities to succeed. Learn more at NIEA.org.
Contact: Leah Salgado
Email: lsalgado(at)niea(dot)org
Phone: 202-544-7290