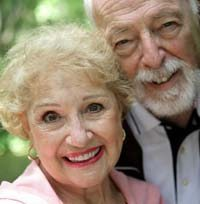 Among pleural mesothelioma patients, receipt of therapy was less likely among older patients.
Raleigh, NC (PRWEB) August 25, 2017
A new published report has revealed some serious disparities in the way mesothelioma care is delivered in the US. Surviving Mesothelioma has the details. Click here to read the full article.
Scientists used data from the NCI's SEER database to identify 389 pleural mesothelioma patients and 53 patients with non-pleural mesothelioma in 2011. Statistical models were used to determine which patients received what kinds of treatment and who had the best outcomes.
"Almost a third (29.3%) of the pleural patients and 21.5% of the non-pleural patients received no therapy," reports NCI research Lindsey Enewold in the newest issue of the journal Lung Cancer. "Among pleural mesothelioma patients, receipt of therapy was less likely among older patients."
The report also found that mesothelioma patients who received a combination of surgery and systemic therapy had the best rates of survival.
"We tend to think that the biggest issue surrounding mesothelioma treatment is the fact that there are so few viable options," says Alex Strauss, Managing Editor for Surviving Mesothelioma. "But, as this study points out, an equalling concerning issue is the fact that so many patients are not even receiving standard-of-care mesothelioma treatment."
To read the details of the new report, see New Report Reveals Disparities in Mesothelioma Treatment, now available on the Surviving Mesothelioma website.
Enewold, Lindsey, et al, "Patterns of care and survival among patients with malignant mesothelioma in the United States", October 2017, Lung Cancer, pp. 102-108, http://www.lungcancerjournal.info/article/S0169-5002(17)30448-8/abstract
For more than a decade, Surviving Mesothelioma has brought readers the most important and ground-breaking news on the causes, diagnosis and treatment of mesothelioma. All Surviving Mesothelioma news is gathered and reported directly from the peer-reviewed medical literature. Written for patients and their loved ones, Surviving Mesothelioma news helps families make more informed decisions.