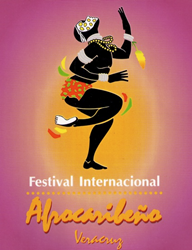 Belize's multiculturalism is something we love to share with the world
San Ignacio, Belize (PRWEB) August 28, 2017
The Lodge at Chaa Creek, a Belizean eco-resort known for its cultural tourism, is thanking the Mexican government for highlighting the little multicultural country's Afro-Caribbean heritage and making Belize the guest nation for the 21st annual Afro-Caribbean Festival that was celebrated in Veracruz August 10 through 12 2017.
Sponsored by the Veracruz State Ministry of Tourism and Culture and the Veracruzano Institute of Culture, the festival showcases the contribution that people of African descent have made to the region's culture.
Acknowledging the honour of being invited as the festival's guest country, Belize's ambassador to Mexico, H.E. Oliver del Cid, praised the State of Veracruz and people of Mexico for highlighting the role of Africa in their culture, stressing that "Culture is not only to sell tourism or take photographs, but to respect and recognise the rights of indigenous peoples who in many cases in Latin America are Afro-descendants."
Lucy Fleming who with husband Mick opened Chaa Creek at their family farm over thirty-five years ago, also thanked Mexico for hosting Belize as honoured guest at the festival, and said culture is particularly important to Chaa Creek's brand of sustainable eco-tourism.
"Sustainable tourism and responsible travel have many benefits, not the least of which is to bring people closer together through cultural understanding, and that's something we strongly emphasise at Chaa Creek. Our 160 member staff, comprised of Maya, Mestizo, Garifuna, Creole, European and North Americans, along with Mennonite and Asian suppliers and contractors, is a true melting pot of cultures, and we've long specialised in cultural tourism with all-inclusive vacation packages and tours.
"Our Cultural Grand Tour, for example, is a weeklong cultural immersion that takes guests throughout Belize to various communities and villages. They learn tortilla making from dried corn though to the delicious finished product in Mestizo villages, chocolate making in Maya communities that have been cultivating cacao for millennia, hear lively Creole music, visit Mennonite pastoral communities to see the nation's ice cream and cheese makers at work, and spend a couple of nights in the traditional seaside Garifuna village of Hopkins," Ms Fleming explained.
The Garifuna, whose distinctive language, music and dance were honoured by a 2001 UNESCO proclamation as a "Masterpiece of the Oral and Intangible Heritage of Humanity," are one of the region's most vibrant examples of Afro-Carib culture. In 1635 shipwrecked African slaves swam to St Vincent's Island in the Caribbean where they mixed with the indigenous Arawak people to create one of the world's most distinctive cultures, with its own language, cuisine and drumming inflected music and dance that have become popular on today's World Music scene.
Exiled by the British colonial authorities to Roatán off the coast of Honduras, a small group of survivors made it to the mainland, where they founded villages along the coasts of Nicaragua, Honduras, Guatemala and Belize. In Belize, the Garifuna made noteworthy contributions as public servants, police officers, teachers and in other professions while retaining their language and culture, and became recognised worldwide for Punta, Punta Rock, Paranda and other musical forms.
November 19th is a national bank holiday celebrated as "Garifuna Settlement Day", commemorated the landing of the Garifuna on Belize's shores in 1832.
Ms Fleming said Belize's colourful multiculturalism, which also includes the rich ancient Maya civilisation represented today by some 12 percent of the population and with ancient Maya temples still the tallest buildings in Belize, is competing with the country's famous beaches, world's second largest barrier reef, huge tracts of pristine rainforest, immense cave network and other natural wonders as a main attraction.
Belize enjoys a close relationship with neighbouring Mexico, with both countries sharing a border and long colourful history with cultural ties dating from the ancient Olmec, Aztec and Maya people and a colonial past that saw an influx of people from Africa into the Mexican, Central American and Caribbean region.
"Culture is something that's very important to us, as it is to our neighbours, so we're honoured to be included as the Guest Nation in Veracruz's Afro-Carib Festival," she said.
Ms Fleming added that people interested in Belize's multiculturalism can find information on Chaa Creek's website and its Belize Travel Blog.
"Better yet, we encourage travellers to come visit and experience Belize's individual cultures and the harmonious multicultural society we're proud to live in.
"It's something we love to share with the world, and like to think of as a model for how people of different ethnic and cultural backgrounds can peacefully live and work together," Ms Fleming said.
The Lodge at Chaa Creek is a multi-award winning eco resort set within a 400-acre private nature reserve along the banks of the Macal River in Belize. It was recognised by National Geographic with first place honours at the 2017 World Legacy Awards held in Berlin.
ENDS