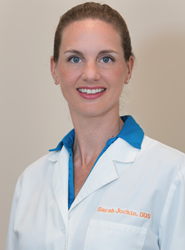 Lutz, FL (PRWEB) August 24, 2017
Drs. Sarah Jockin, Sara Spear and Elizabeth Dy are pleased to announce the availability of wire braces for patients at Lake Park Dental. Rather than visiting two practices to ensure healthy, straight teeth, patients can make hygiene and orthodontic appointments during one visit. Using cutting-edge digital technology and an onsite lab, this dental team is able to provide advanced orthodontics in Lutz, FL with the convenience of hygiene care in the same location.
Many Americans value the appearance of straight teeth; however, the benefits go beyond the aesthetic advantages of a beautiful smile. Crowded or crooked teeth can trap bacteria, requiring more frequent professional cleanings to prevent the spread of gum disease. Misaligned bites, or malocclusion, can also put the structure and enamel of the teeth at risk, causing uneven wear, cracks and other damage. Those who opt for orthodontics in Lutz, FL, enjoy improved oral health and the self-confidence that comes with aligned teeth. Drs. Jockin and Spear provide patients with options such as traditional braces, Invisalign®, ClearCorrect and Six Month Smiles® to correct alignment and bite issues.
The Lake Park Dental team uses advanced cephalometric imaging technology which increases the accuracy of each diagnosis. Lake Park Dental also offers family-friendly hours to parents to make appointments for themselves and their children after work or school. When a patient needs wires removed for cleaning, they can avoid the hassle of visiting two offices in one day to receive the care they need. The Lake Park Dental team can perform both procedures to eliminate the need for an additional appointment to an outside orthodontist.
Those in need of general dental services and orthodontics in Lutz, FL, can receive convenient, cutting-edge care at Lake Park Dental. More information can be found at http://www.implantdentisttampa.com. General hygiene and orthodontic appointments can be made by calling 813-527-9890.
About the Practice
Lake Park Dental is a general dental practice offering personalized and experienced dental care to patients in Lutz, Florida. Drs. Sarah Jockin, Sara Spear and Elizabeth Dy understand how important receiving comfortable and reliable dental care is, which is why they strive to create a welcoming and enjoyable environment at their state-of-the-art practice. Lake Park Dental offers skilled and comprehensive care utilizing the latest advancements in dental technology all at one office to provide convenient treatment patients can depend on. Dental implants, cosmetic dentistry, Invisalign® and laser dentistry, among other services, are all offered at Lake Park Dental. More information about Drs. Jockin, Spear and Dy or the services they offer can be found on their website at http://www.implantdentisttampa.com. Those interested in scheduling a consultation can call 813-527-9890.