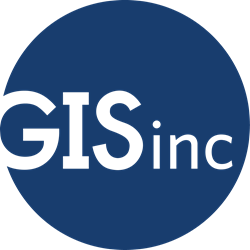 BIRMINGHAM, ALABAMA (PRWEB) August 25, 2017
Geographic Information Services, Inc. (GISinc), a premier GIS services firm, announces their client, Roanoke County's deployment of their Open Data Portal. The portal is free to citizens and will provide them easy access to numerous datasets, making it easier to search and download.
GISinc helped Roanoke County to design and deploy the Open Data Portal, which provides access to data organized into eight categories: Boundaries, Community/Schools, Environmental Infrastructure, Parks, Recreation and Tourism, Planning and Zoning, Public Safety, and Transportation, as well as several meaningful applications aimed to answer specific questions and provide decision support.
"GISinc had the opportunity to work with Roanoke County on this project and infuse the County's design standards into their version of the Open Data Portal," says Kevin Stewart, GISinc's State & Local Sales Director. "This is a great example of how to leverage another Esri template solution to free up County resources and their time with fulfilling data requests. Instead, the County residents and constituents can fulfill their own requests, anytime, anywhere."
"The County is committed to sharing data with the public to increase transparency and customer service," said David Wray, Roanoke County's GIS manager. "This portal puts information in the hands of citizens, businesses and community organizations enabling them to explore, conduct research, develop applications, and help drive economic development."
People can access the Portal at: http://data.roanokecountyva.gov/ or visit http://www.roanokecountyva.gov, click on "Maps and Apps," then click "Open Data" button.
About GISinc
GISinc with more than 25 years in GIS, is an employee-owned company located in Birmingham, Alabama, with offices throughout the United States. GISinc has a passion for delivering customer driven location technology solutions to federal, state and local, and commercial organizations. For more information, please visit http://www.gisinc.com, or call (205) 941-0442.