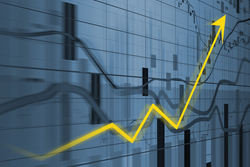 The integrated approach to receivables management also helped us in reducing DSO, improving working capital and saving costs.
Houston, Texas (PRWEB) August 24, 2017
With $53 Billion in annual revenue, JBS is the world's largest meat producer and ranks 191 in the global Fortune 500 list. Mergers and acquisitions played a major part in JBS's 3X growth from annual revenues of $17 Billion in 2009 to $53 Billion in 2016.
The finance leadership at JBS USA was tasked with the dual objectives of integrating diverse business units to operate as an integrated organization, while improving cash flows to further invest in growth.
With these objectives in mind, JBS USA integrated their siloed processes for collections, cash application and deductions using the HighRadius™ receivables management platform.
The project has already led to rich dividends, by improving cash flows by $6.4 Million, saving costs by $1 Million and improving productivity by 50%-100% across various credit-to-cash processes.
Shreepad Ankalgi, Business Analyst and Project Manager, FSCM projects, will showcase this journey on August 24, 2017 at 3:30 PM CDT in a special webcast titled How JBS Unlocked $6M Working Capital Through Integrated Receivables Methodology. The webinar will be co-presented by Jay Tchakarov, VP, Product Management, HighRadius Corporation.
"When we started, we were tasked with integrating various business units to eliminate productivity losses across credit-to-cash. However, the integrated approach to receivables management also helped us in reducing DSO, improving working capital and saving costs. The leadership has now decided to carry forward the technology partnership with HighRadius in other geographies including Europe and Australia." said Shreepad.
Credit and receivables departments struggle with delinquent accounts - one of the biggest challenges to efficient working capital management. Studies say that the Food and Beverage industry has stagnated in terms of reducing DSO with an average DSO of 35.7. However, 58% of teams continue to work with disconnected systems and siloed data as they try to manage their receivables, arguably one of the most uncertain cash flow components.
In the webcast, Shreepad and Jay will discuss how to eliminate manual, low-value work in credit-to-cash processing, facilitate better inter-department communication and institute seamless collaboration with buyers using closely integrated processes for receivables management. Credit and A/R professionals could learn more about Integrated Receivables here.
For more information or to register, click here.
About JBS USA
JBS® USA is a leading processor of beef, pork and lamb in the U.S., a leading processor of beef in Canada and the largest cattle feeder in the world with operations in the U.S. and Canada. We are also a majority shareholder of Pilgrim's Pride Corporation, the second largest poultry company in the U.S., with operations in the U.S. and Mexico. JBS USA represents the North American arm of JBS® S.A., the world's leading animal protein processor with more than 200,000 employees worldwide, more than 300 production units and export customers in more than 150 countries.
About HighRadius
HighRadius Corporation is a Fintech enterprise Software-as-a-Service (SaaS) company. The HighRadius™ Integrated Receivables platform optimizes cash flow through automation of receivables and payments processes across credit, collections, cash application, deductions, electronic billing and payment processing. Powered by the Rivana™ Artificial Intelligence Engine, HighRadius™ Integrated Receivables enables teams to leverage machine learning for accurate decision making and future outcomes. The RadiusOne™ B2B payment network allows suppliers to digitally connect with buyers, closing the loop from supplier receivable processes to buyer payable processes. HighRadius solutions have a proven track record of optimizing cash flow, reducing days sales outstanding (DSO) and bad debt, and increasing operational efficiency so that companies may achieve strong ROI in just a few months.
For More Information Contact:
Tara Gallagher
Senior Marketing Manager
tara.gallagher(at)highradius(dot)com