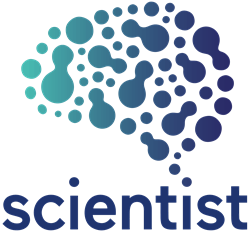 TV Personality Ruben Galvan Joins Scientist.com as Chief Storyteller
San Diego, Cailfornia (PRWEB) August 24, 2017
Scientist.com, the leading global online marketplace for research services, is excited to announce the appointment of popular TV personality Ruben Galvan as the company's Chief Storyteller. Galvan will produce original video content that highlights Scientist.com's commitment to empowering and connecting scientists worldwide.
"Ruben has the ability to translate highly technical jargon into a vibrant, compelling story that is engaging to both laypeople and professional scientists alike," stated Kevin Lustig, PhD, CEO of Scientist.com. "He has the powerful ability to create dynamic stories of who scientists are, where they come from and why their work is important."
A native of Texas, Galvan most recently brought his signature style to KPRC-TV (an NBC affiliate) in his hometown of Houston, where he elevated the morning show to #1 with his energetic, community-focused reporting. Before that Galvan spent 10 years in San Diego at XETV 6 News (a CW network affiliate) as a feature reporter and weekend anchor. Joining San Diego-based Scientist.com is a homecoming for Galvan, who is an expert in merging great storytelling with cutting-edge science.
"Having worked for over a decade in San Diego, I've seen firsthand how San Diego scientists are changing how drug research is done," added Galvan. "I'm honored to join one of America's fastest growing companies and go behind-the-scenes with some of the world's most innovative researchers, research suppliers and thought leaders."
Follow Galvan's video reports at Scientist.com's YouTube channel.
About Scientist.com
Scientist.com is the world's leading scientific services marketplace. The marketplace simplifies research sourcing, saves time and money, provides access to innovative tools and technologies, while ensuring full compliance with an organization's procurement policies. Scientist.com operates private marketplaces for most of the world's major pharmaceutical companies and the US National Institutes of Health (NIH). Visit scientist.com to learn more.
Scientist.com Media Contact:
Kevin Lustig
CEO and President
+1 858 243 2227
kevin(at)scientist(dot)com
Join Scientist.com on social media: YouTube, LinkedIn, Twitter, Facebook, Google+ and Instagram.