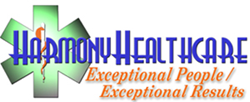 Our unique 'go to market' platform, employees and ability to capitalize on that change have been the keys to our multi-year success."
Tampa, FL (PRWEB) August 29, 2017
Harmony Healthcare's proven record of revenue growth was again recognized this year with a coveted spot on Inc. Magazine's 2017 list of the fastest-growing private companies in America. For the third consecutive year Harmony Healthcare appears on the Inc. 5000 list, ranking number 731, with $52.3M revenue and three-year sales growth of 626%.
The list represents a unique look at the most successful companies within the American economy's most dynamic segment— its independent businesses. Companies such as Microsoft, Dell, Domino's Pizza, Pandora, Timberland, LinkedIn, Yelp, Zillow, and many other well-known names gained their first national exposure as honorees of the Inc. 5000.
Founder and CEO Christopher H.G. Brown is thrilled his company's huge success won it a place on Inc.'s latest list. Brown said "Change and evolution are continuous processes. Our unique 'go to market' platform, employees and ability to capitalize on that change have been the keys to our multi-year success."
About Harmony Healthcare
Harmony Healthcare LLC, an Inc. 500 Company with over 500 employees, is a leading provider of healthcare Revenue Cycle Management (RCM) strategies and workforce solutions, with expertise in improving clinical and financial outcomes. Harmony provides interim staffing, project management, consulting, direct to hire, enterprise and international solutions representing proven industry leading subject matter experts.
Harmony has helped a number of healthcare organizations use their size and need to comprehensively approach their revenue cycle challenges achieving better patient care, return on investment and organizational effectiveness.
Harmony Healthcare interim services offers expert knowledge and solutions in:

Interim Revenue Cycle and HIT Professionals
Coding, Audit and Validation Review
Inpatient and Outpatient Clinical Documentation Improvement (CDI) Programs
Registry Solutions
Case Management
Revenue Integrity
Revenue Cycle Management, HIM and CDI Global Review and Implementation
Revenue Cycle, HIM and PFS Departmental Enterprise, Outsourcing and International Solutions
Harmony Healthcare Government Services GSA number GS-23F-031BA
Harmony Consulting Solutions (HCS) implements project management-based solutions for healthcare facilities, delivering specific and measurable value through improving the quality of patient care, revenue enhancements and cost savings. HCS provides leadership in key areas including Revenue Cycle Management performance improvement, data analytics, clinical documentation improvement, reimbursement optimization, and TeleExpert services for coding and documentation.
We offer the most comprehensive, diverse network of high acuity knowledgeable Revenue Cycle professionals available in the industry.
"Harmony Healthcare was founded on the principals of integrity, character, hard work and discipline."
Learn more about Harmony Healthcare http://harmony.solutions/
About Christopher Brown
With a career marked by a sharp entrepreneurial eye and the love of a good challenge, Brown founded Harmony Healthcare in 2010 after recognizing just how revolutionary the change from paper to digital medical records would be for healthcare facilities combined with the creation of a healthcare revenue cycle. His company helps clients solve problems associated with revenue cycle change management challenges for providers and payers. Christopher has successfully built organically from start to national market share to acquisition by international organizations, Monster.com / TMPWorldwide and On Assignment, starting his first at age 26.
Brown learned some of his best leadership lessons from the well-known, much-loved, and highly successful UCLA Basketball Coach John Wooden. Many of Wooden's words of wisdom apply both on and off the basketball court. "It's not what you do, but how you do it," is one of Brown's favorite quotes from Wooden.
His 2001 book, "Insights, A guide to Successful Recruitment Strategies and Training" is a comprehensive guide to recruitment, staffing and human resources training. Learn more about Christopher Brown https://harmony.solutions/revenue_cycle/cbrown/