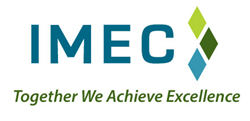 Cybersecurity is a hot topic for manufacturers of all sizes, with 55% of small and mid-sized businesses having experienced a data breach or cyberattack.
Peoria, Illinois (PRWEB) August 24, 2017
Cybersecurity is a hot topic for manufacturers of all sizes, with 55% of small and mid-sized businesses having experienced a data breach or cyberattack. For manufacturers holding contracts with Department of Defense (DoD), cybersecurity is also a timely topic—December 31, 2017 is the deadline to be compliant with defined cybersecurity requirements or they risk losing their business contracts.
Alarmingly, it appears that large numbers of small and medium-sized manufacturers across the nation and in Illinois who hold government contracts with DoD may not be fully aware of this fast approaching year-end deadline and/or do not know what they must do to prepare and comply. For non-DoD manufacturers, reducing cyber risks is equally as important for overall business success.
IMEC is presenting a special educational event, Cybersecurity for Manufacturers: Develop Your Action Plan, at three locations across Illinois. In partnership with NIST MEP, the Illinois PTAC at Bradley University, the Technology and Manufacturing Association, the Illinois Defense Industry Adjustment Program, Cytellix and Alpine Security to help Illinois companies begin to develop their individualized cybersecurity action plan. Cybersecurity for Manufacturers will cover the 14 cybersecurity requirements for DoD contractors that must be implemented before December 31, as documented in NIST Special Publication 800-171.
Edwardsville, IL | September 6
The interactive workshop features a facilitated assessment to determine system vulnerabilities and a path to compliance. In addition, attendees will:

Learn how manufacturers are being targeted
Understand NIST 800-171 compliance issues for contractors to the federal government
Learn about different types of cyber hackers
Explore the root causes of attacks
Understand how to identify your assets and risks, protect your assets, detect vulnerability, respond to events, recover successfully from events
Learn the importance of system penetration testing, and what considerations to make if selecting an external vendor to provide this service
The workshops in Edwardsville and Peoria will feature Pat Toth, MEP Cybersecurity Program Manager, National Institute of Standards & Technology (NIST). Pat was actively involved in establishing the cybersecurity guidance described in NIST Special Publication 800-171 and co-authored NISTIR 7621 "Small Business Information Security: The Fundamentals".
###
About IMEC
IMEC is a team of improvement specialists and technicians dedicated to providing organizations in Illinois with the tools and techniques to create sustainable competitive futures. The experienced hands-on team at IMEC works closely with its clients to plan critical business improvements in the areas of Leadership, Strategy, Customer, Operations, and Workforce. With more than 50 full-time staff and partners positioned statewide, IMEC delivers the local expertise to not only plan and strategize, but to implement and evaluate the effectiveness of client improvements. In fact, IMEC assists more than 500 companies each year with successful business improvement projects. As a result, IMEC has demonstrated a return on investment that exceeds 19:1. This is made possible as organizations become more effective and efficient - and together with IMEC - excel toward enterprise excellence. For more information, visit http://www.imec.org.